Kaspersky is a well known Antivirus company worldwide. Many Independent testing labs such as AV-Comparatives typically rate Kaspersky as offering some of the best protection available. The company is providing mainly three different types of computer virus protection programs namely Kaspersky Total Security, Kaspersky Internet Security, and Kaspersky Antivirus. All these Kaspersky Software provides an extreme level of protection against malware and cyber-threats. But sometimes people get confused when they need to choose between Kaspersky Total Security vs Kaspersky Internet Security so here we are discussing some of the features of both of them so that it becomes easy to choose the product according to your device's needs.
Both Kaspersky Total Security 2023 & Kaspersky Internet Security 2023 is a powerful suite of malware-hunting, anti-hacker, web safety tools.
Difference between Kaspersky Total and Internet Security
Let's start with Kaspersky Total Security 2023:
Kaspersky total security software is beating the other top Total Security Antivirus program. All in one antivirus software aims to provide multilayered protection against cyber threats. Total Security 2023 includes a personal firewall that monitors your internet connection like Internet Security and many additional features are given to make it more convenient.
It also contains the Password Manager which helps in remembering your complicated passwords and also provides a safeguard against key-loggers and cyber-attackers. Kaspersky total security supports Windows 7 to Windows 10, macOS 10.12 through 10.14, Android and later, and iOS 11. There is much difference between Kaspersky Total Security vs Internet Security but let's look at how they fare individually:
Some of the features of Kaspersky Total Security 2023 are:
Password Manager
With Kaspersky Total Security you will get the full Kaspersky Password Manager. You can sync passwords across all over Windows, iOS, Android, MacOS devices.
Security Tools
One of the fantastic features that every user wants in their Security Suite is privacy protection. Kaspersky Total Security offers Privacy protection that helps to prevent unauthorized access to your device. Webcam Protection lets you block all unauthorized applications from accessing your webcams so you can stop webcam spies watching you in your home. Anti-Phishing Protects you from spoof sites that can try to steal your identity.
Virtual Private Network (VPN)
This software provides Smart and Secure VPN to its customers free of cost. It includes a VPN which is a privacy cleaner. This VPN helps you to wipe up the traces of the browser and the computer users.
Browsing Protection
With Kaspersky Safe Money, you can switch to the bank-grade Protected Browser whenever you want to pay for something online. It helps prevent your bank card details and financial data being intercepted and read.
Multiple Device Protection
Kaspersky Total Security protects multi-devices against viruses and threats. It gives comprehensive security solutions to Windows computer, MacOs and Android Devices. It provides Internet Protection for each device against Internet threats.
Parental Control
Another great feature of Kaspersky Total Security is its parental controls. Total Security 2023 has several filter categories, like violence, drugs, and pornography. When enabled, Kaspersky will automatically block websites with this content on them. It also has a list of keywords and phrases that you can keep your child from both seeing and typing out. You can also add your own words and phrases to the list. This is an excellent way to cut down on cyberbullies and stalkers interacting with your child.
Pros and Cons about Kaspersky Total Security 2023
.Pros:
It provides Superior protection both online as well as offline.

Anti-phishing.

Provides a full range of Parental Control features.

Best Firewall Protection.

Backup available for both Cloud and Local.
Cons:
Mac suite has a limited feature as compared to Windows suite.

iOS protection is limited.

A little bit expensive as compared to other Kaspersky products.
Pricing
Kaspersky Total Security is a very Handy and affordable security suite. You can get this multi-layered protection for your device at a price of $50 For up to 5 Devices per year for new subscribers and $75 for 10 devices. You can get this amazing software at very affordabel range with Kaspersky Coupon Code.
[wpsm_button color="blue" size="big" link="https://www.webhostingonedollar.com/kaspersky-total-security-coupon-code.html" icon="link" class="" border_radius="20″ target="_blank"]50% Off Kaspersky Total Security[/wpsm_button]
Now come to Kaspersky internet security:
Kaspersky internet security offers you an extreme level of Internet Protection.
It is designed to secure your devices against viruses, ransomware, and other unforeseen cyber threats. It not only provides the best Internet Security to secure your device against the latest viruses but also helps to block hackers and attackers. The latest Kaspersky Internet Security 2023 comes up with extra tools like Anti-Banner, Anti-Spam, Software Updater, and PC Cleaner. With Kaspersky Internet Security you can have complete confidence that your account details and confidential information are safe whether you are banking, shopping, or social networking online. Kaspersky Internet Security includes software for Macs, Android devices, and iPhones and iPads.
Below are the amazing features of this Kaspersky Internet Security 2023 Product
Anti-spyware
Kaspersky Internet Security 2023 provides an amazing set of anti spyware tools. This program helps you to block pop-ups, remove spyware installations, and automatically disabled the links of malware sites.
Parental Control enabled
Kaspersky Internet Security 2023 provides a Parental Control feature that allows for three different levels of access and can restrict usage during specified hours. This feature is measurable at different levels.
Check Online Security measures
This software helps you to stop trackers from accessing your computer and also not let them monitor your online activities. The best part of this software is that it can help you find your missing android mobile phone. It also provides privacy tools like Private Browsing, Webcam and Mic Protection, Anti-Phishing, Anti-Spyware, and Anti-Theft.
Virtual Private Network
Kaspersky Internet Security 2023 provides a Secure VPN which is a privacy cleaner. This VPN helps you to wipe up the traces of the browser and the computer users. This Secure VPN includes features like Military-grade encryption, Network safety monitor, protection for 200MB of traffic per device, per day.
Safe money
Kaspersky Internet Security brings a unique feature that is Kaspersky Safe Money. It helps to protect transactions on PC and Mac, stops hackers intercepting and reading data, works with a range of browsers.
Pros and Cons of Kaspersky Internet Security
Pros –
Blocks viruses, crypto lockers, attacks and more

Prevents Online trackers for collecting your data

It detects spyware hiding on your Android device

It protects payments with bank-grade encryption

Blocks unauthorized access to your webcam

Encrypts data you send and receive online through VPN
Cons –
Lacks Windows 10 support

Takes time during Installation
Pricing
Kaspersky Internet Security is available at an affordable price range, you can get this antivirus suite for privacy and money only at $31.99 per year for up to 3 devices. However, the price may often fluctuate.
[wpsm_button color="blue" size="big" link="https://www.webhostingonedollar.com/kaspersky-internet-security-coupon-code.html" icon="link" class="" border_radius="20″ target="_blank"]50% Off Kaspersky Internet Security[/wpsm_button]
Comparison Between Kaspersky Total Security 2023 & Internet Security 2023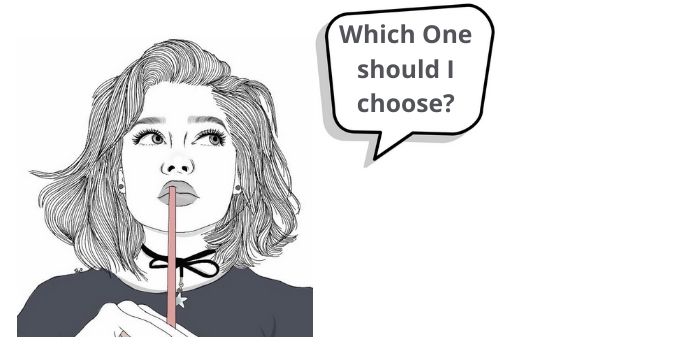 Kaspersky Total Security 2023 VS Internet Security 2023- Both provide an equal level of protection against viruses and online threats. There are obviously certain limitations there I want to illustrate. The only difference between this two software is that Total Security comes up with extra features like Password Manager, Parental Control and Safe and Secure VPN that are not present in Kaspersky Internet Security so it costs a little bit higher.
Final Verdict
In my opinion, Kaspersky Total Security Vs Internet Security- Both give the best security protection against ransomware and online threats. Both are best in their own ways, where Kaspersky Total Security gives your devices full security from offline to online. On the other hand, Kaspersky Internet Security is basically built for providing Internet Security to users. If your work is limited with the Internet and occasionally you do online transactions then you can go with Internet Security. Otherwise, Total Security is a better option for all-purpose.
I hope this Comparative review has helped you in many ways. Giving the best product review is our priority to help you access the right kind of product that suits you in the best possible ways. If you have any suggestions kindly revert us back. Stay tuned to us for all upcoming product best reviews, a hassle-free guide to choose the right kind of product.