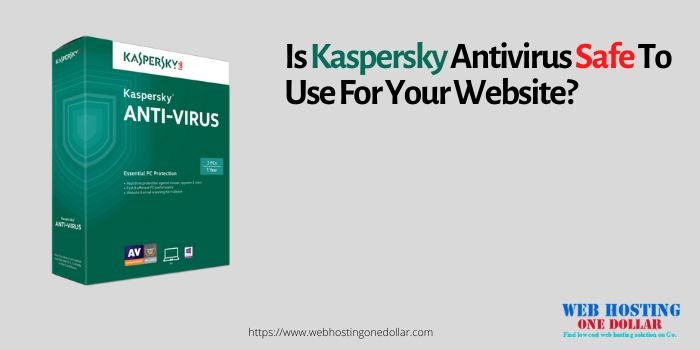 After all the Russian controversy and it's getting banned by the US government, people became hesitant about Kaspersky Antivirus. People began to doubt their personal data collection practices. The main question that comes forward is that – Is Kaspersky Antivirus safe to use? If you want the answer right away then it is a 'yes'. Kaspersky is safe to use and it is beneficial for your website. However, there are still some issues regarding privacy in its Cloud protection features. 
Kaspersky is one of the best Antivirus out there with strong performance and efficiency destroying malware from your system. It protects your computer, your online activities, passwords, website, etc from all kinds of malware and cybercrimes. It is really safe to use. 
What is the main role of any antivirus? 
The main role or work of any antivirus is to protect your computer or website from malware like viruses, Trojan horses, worms, spyware, etc. 
In this case, Kaspersky Antivirus is very powerful and efficient. The Kaspersky Antivirus can destroy all types of malware like nothing. 
Kaspersky Plans and Pricing
Kaspersky Antivirus provides three main plans- Kaspersky Antivirus, Kaspersky Internet Security, and, Kaspersky Total security. 
Price
1-Year ( One PC) – 479.20 INR
2-Year ( One PC) – 719.20 INR
1- year ( Three PC) – 899.25 INR 
And more offers you can see it this image- 
Key Security Features Of Kaspersky Antivirus
Strong Malware Defense
One of the key features of Kaspersky antivirus is its powerful malware defense. It protects your system, online activities, website, credentials details, etc from all the harmful outside activities very efficiently. When it comes to security, it is the best out there in 2023 without a doubt.   
Cloud Protection
Cloud Protection is Kaspersky's new feature. It requires more data sent from your computer to Kaspersky in order to fight all kinds of malware more effectively. This is how they can secure your computer more efficiently. 
However, they ask for certain personal data. For example, unique identity no. of your computer, all the apps installed, the kind of website you have visited, etc. This can create some privacy issues. Is Kaspersky antivirus safe to use and really useful for a website? The question gets under doubt here. 
VPN
Kaspersky provides a free version of Virtual Private Network aka VPN. A VPN secure from getting hacked if you are using a public internet network like wifi. It masks your IP address and also gives access to all the content banned in a particular country.  However, you can only use 200 MB data per day with this free version. You can know about the top 5 best VPNs here. 
Easy To Use
Another very important feature of Kaspersky that makes it best is that it is very easy to use. Which makes the user experience very positive. You can easily set all the passwords, get to the dashboard, run privacy cleaner, use VPN, and all the other important features this antivirus provides. 
Password Manager
Kaspersky's Password manager generates some of the strongest passwords. Only Kaspersky Antivirus and Kaspersky Security provide free access to the Password manager. And also you can add up to 15 passwords. Password Manager is what makes Kaspersky antivirus safe to use for a website. 
However, the premium version lets you add unlimited passwords. Overall the password manager is very good and useful for the security of your computer.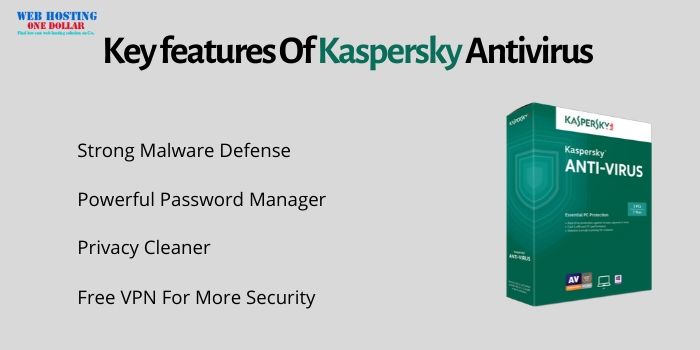 Good Customer Support
Customer support from Kaspersky is considered very good. You get a good response from customer support on the call. And you also get your query resolved asap. However, the responses from FAQ and Emails have been experienced late and negative. Overall the customer support is ok for Kaspersky. 
Privacy Cleaner
Privacy Cleaner is a very good feature of Kaspersky. It allows you to delete all the activities from your computer. For example, browser history, temporary files, cache, etc. This is what secures you from hackers who can trace your private details by following your activity online. 
Moreover, if you delete something by mistake then you can get it back too. Privacy cleaner allows you to restore anything you delete. Therefore, it makes Kaspersky Antivirus safe to use. 
30 Day Free Trial
This is also a very good feature of Kaspersky Antivirus that it gives you a 30-day free trial. This trial is useful for anybody because it gives you a chance to check it out. And if it suits you then you are good. But if you don't like then you can get your money back. You have a choice to check out if it is really worth.  
Final Thoughts – Is Kaspersky Antivirus safe to use?
Kaspersky is one of the best antiviruses right now in 2023 that you can get. It provides some of the best features like privacy cleaner, password manager, cloud protection, VPN, etc. These features make it the best. It is powerful and able to destroy any type of malware with ease. 
That is why the question – Is Kaspersky Antivirus safe to use will be answered in positive. Kaspersky gives all the protection from cybercrimes and viruses that can invade your computer and website in order to make a mess.