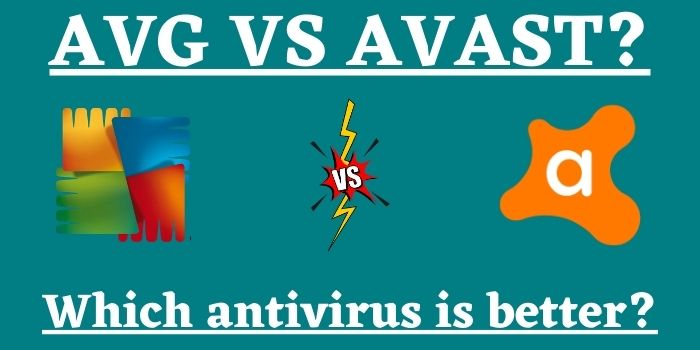 Avast and AVG are considered among the top antivirus brands. While reviewing them, you will find a lot of similarities between these two antiviruses. Although, there are some aspects where you will find them in separating their ways. Here, we will try to highlight those areas where both antiviruses differ by doing the AVG vs Avast antivirus comparison. We will also try to find which is better, Avast or AVG. But before that, let's have a look at the background of this antivirus software.
Overview to AVG Antivirus vs Avast
Avast is one of the leading antivirus brands and is known for its astounding anti-malware features. It is based in the Czech Republic and was founded over three decades ago, in 1988. Avast has also served over 400M users globally. All these things prove that Avast is trustworthy and you can use it without any worry.
AVG is considered one of the safest antivirus brands. It is completely safe to use and by using it, you can secure your PCs and smartphones. However, knowing this might be shocking for you that AVG is a product of Avast as in 2016, AVG Technologies was acquired by Avast.
Comparison between AVG vs Avast Features
Both Avast and AVG provide various kinds of antivirus software to their users. Here, we are going to compare the Avast vs AVG features supplied in their ultimate plans.
AVG vs Avast: Malware Protection
It is one of the foremost reasons that most users use an antivirus. For checking how good these antiviruses are in identifying and removing threats, we tested them on various devices.
In our tests, AVG and Avast performed brilliantly. Both of them were capable of identifying new threats along with the old ones in real-time. Besides, they also efficiently removed those threats from our device.
So, you can go with any of these antiviruses, Avast or AVG, if you want to have protection against malware.
Avast vs AVG: Ransomware Protection
As per the stats, there is a sudden spike in the number of cases related to Ransomware attacks. So, it is always suggested to choose an antivirus that also provides protection against these kinds of attacks.
Thankfully, this feature is available with both Avast and AVG Antiviruses. With Avast, you are provided with a Remote Access Shield that works with AI. It identifies and blocks all ransomware attempts and overcomes all the vulnerabilities with your OS. Besides, it also blocks all the IPs that seem to be malicious or are involved in past cybercrimes.
As mentioned earlier, AVG also provides award-winning ransomware protection. It is capable of identifying and securing you against ransomware attacks. Its ransomware protection is also praised by many platforms like AV-Test, Softpedia, etc.
So, in terms of ransomware protection, both Avast vs AVG stood beside each other.
AVG vs Avast: Performance
Slowing down a device is one of the most common problems many users face after installing antivirus programs.
Although if you are working with Avast then you won't face such kind of problem. Avast is one of the best performing antiviruses and you can use it without compromising the performance of your device.
Overall, AVG also provides great performance. However, you may feel it performing below par while installing applications/programs or copying files.
In general, both of them are great in terms of performance and are far better than some of the top antiviruses. But still, Avast is a bit ahead of AVG.
Avast vs AVG: Internet Security
Apart from antivirus and ransomware, there are many threats linked to the use of the internet like phishing, etc.
AVG provides a comprehensive tool kit that can protect you against these threats. It is among those software that provides antivirus with VPN. It can identify threats in real-time, and can also help you in working remotely. Additionally, it provides Webcam protection.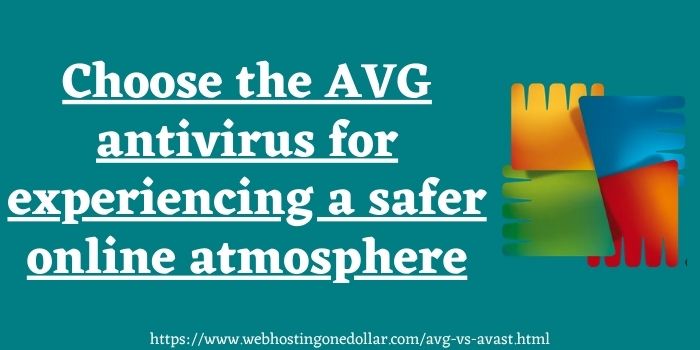 For securing the online activities of a user, Avast provides a tool named Avast SecureLine VPN. This VPN can secure all your online activities and can protect you against hackers. With this VPN, you can also securely do all your banking transactions. To get it at a discounted price you can also grab the latest Avast Secureline VPN discount and this will help you to save some bucks.
However, it is recommended to choose AVG antivirus for online protection as there are some loopholes in the Avast SecureLine VPN that may attract hackers and cybercriminals.
AVG vs Avast: Ease of Use and UI (User Interface)
It is very easy to set up both AVG and Avast. You can simply download them from official websites and install them on your device in just 1 or 2 clicks.
Avast also has an attractive-looking UI based on a dark theme. On its main dashboard, you can have a look at the health status of your device. Besides, it provides three options, Security, Privacy, and Performance, present at the left sidebar, where you can find all the other tools.
The UI of AVG is also very attractive and is based on black and green color. On its main dashboard, you can find all the major tools including privacy and payment option.
So, the user interface of both Avast and AVG is nice and is up to expectations.
Avast vs AVG: Device Optimization
Apart from providing malware protection, Avast and AVG also provide tools for optimizing a device's health. With AVG you are provided with a TuneUP tool that can be used on Windows and Mac devices. Through it, you can clear junk, control battery drainage, and can fix minor PC issues.
On the other hand, the optimization tool provided by Avast is compatible with both PCs and Smartphones. With this tool, you can optimize your registries, hard disks, browsers, etc.
The TuneUp tool provided by both AVG vs Avast is great. However, Avast has an edge over AVG as its tuneup software also works with smartphones.
AVG vs Avast: Compatibility
You can use both AVG and Avast at a time on multiple PCs and smartphones. The devices with which both of this software are compatible are Windows, Mac, Android, and iOS.
Avast vs AVG: User Support
This is one of the major areas where Avast and AVG need some improvement. None of them provides any way to directly contact their support team. For solving queries, you can either look at their FAQs/Forums or can use their ticket-based support.
AVG vs Avast: Comparison of Pricing
The pricing of Avast and AVG is almost the same and there isn't much difference. Avast provides two plans and both of them are backed with a 30-day money-back guarantee:
Single User Plan

: This plan provides one user license for either Mac or Windows. The price of this plan is $4.09/month.

Multi-User Plan

: This plan provides 10 user licenses and can be used on multiple devices. The price of this software is $4.99/month.
With AVG, you are only provided with one plan that includes 10 licenses and can be used on Windows, Mac, Android, and iOS devices. The price of this plan is just $4.99/month and is also backed with a 30-day money-back guarantee.
AVG vs Avast: Free Antivirus Software
Both Avast and AVG offer free antivirus versions for their users, that can be used as long as you want. Although these Avast vs AVG free antivirus comes with some restrictions and lacks some features.
The key features supplied with the AVG free antivirus are:
Basic protection against malware, spyware, etc.

Extra protection against ransomware attacks.

Blocking of harmful websites and IP addresses.

Timely health checkup of your device.
With the Avast Free Antivirus, you are provided with almost the same kind of features. The only major difference between AVG free and Avast free antivirus is that the free antivirus of Avast doesn't provide any PC health check tool.
Which is better, AVG or Avast?
Here, we did a detailed Avast vs AVG review by comparing the features offered by them. Both of them offer marvelous security features and are capable of securing you against viruses and malware.
However, if internet security is your concern then it is recommended to go with AVG. And if you don't want to compromise with performance then choosing Avast is a better option for you.
Also Read: Kaspersky vs Norton
IObit Advanced SystemCare Vs Glary Utilities
Is Avast and AVG are the same thing?
Avast or AVG antivirus is operated by the same company. However, both of them are not identical and they differ in many aspects.
Is there a better free antivirus than Avast?
The Avast free antivirus software is great and comes with some astounding features. But if you don't want to use it then you can go with AVG as it also provides some award-winning features.
Can I run Avast and AVG together?
We completely oppose using Avast and AVG at the same time. Doing so will not only impact the performance of your device but may also lead to major problems.
Is AVG bad for your computer?
AVG is one of the safest antiviruses and has also won many awards for its malware protection. So, you can use it on your device without worrying.
Related: Avast vs Webroot 2022