VPN is the most important tool to protect your online privacy from hackers. There are numerous best VPN providers you will meet online and one of them is ProtonVPN. Yes, ProtonVPN is a VPN service provider and it is operated by the Swiss-based company. ProtonVPN can be used in any of your operating systems such as Linux, Windows, Android, macOS, iOS, and others. Today, in this article, you will aware of how to use ProtonVPN on MacOS. ProtonVPN's developer is Proton Technology AG & it follows the strict Switzerland's privacy laws. Before letting know how can you use ProtonVPN on your macOS, let us know about the features & benefits. When you will starting to use ProtonVPN, there are some features that you should know you will get in your macOS ProtonVPN.
Benefits of ProtonVPN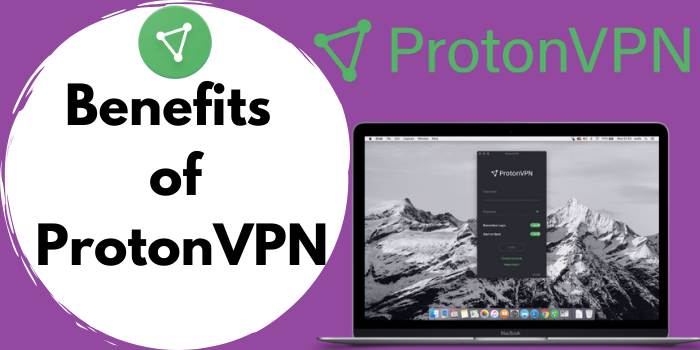 Strict no-logs policy
30-day money-back guarantee
All apps are open source and audited
High-speed connection up to 10 Gbit
It is based in Switzerland
898 Servers sited in 50 Countries
Suggested… How to Use ProtonVPN on Windows
Features of ProtonVPN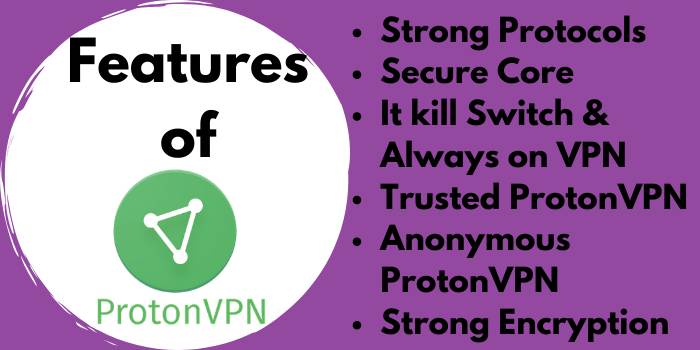 It kills Switch & Always-on VPN
It can happen that when you connected to the ProtonVPN server, it disconnects down. That's why ProtonVPN has brought and included this best feature of ProtonVPN. You will not worry even if you are in public connected to wifi because it automatically connects to the server.
ProtonVPN is very Easy to use
The developer of Proton gives proper consideration of the technology of ProtonVPN. It has made the ProtonVPN that every user can easily use it without facing any trouble.
Anonymous ProtonVPN
It is anonymous because it would not ask for your personal information to create a ProtonVPN account. It means that a user needs only an e-mail account & password to connect with the ProtonVPN.
Secure Core
It is a security architecture that fights against malware, viruses, and hackers. So that any kind of your sensitive information could not be track and leak to the public. The secure core can route your network traffic through multiple servers. The secure core is the best feature that you will get in the upgraded plan that is ProtonVPN plus & ProtonVPN visionary plan.
No-logs policy applies
ProtonVPN does ensure the user for that no logging details will not save. This policy is for all the users even if you are using a free VPN service.
Strong Protocols
ProtonnVPN includes only highly secured Protocols that are IKEv2/IPSec and OpenVPN. Protocols are protected by your VPN tunnel and it is the most reliable feature of ProtonVPN.
A trustworthy VPN
Why do you need to trust the VPN? This is a very important question that could arise in every user's mind. ProtonVPN already wins the trust of over 20 million users worldwide. Proton's developer does not hold only ProtonVPN but it has the largest e-mail service that benefits the users. The email service named is ProtonMail subsequently ProtonVPN has arisen in 2014.
ProtonVPN's Forward Secrecy
This feature of forwarding secrecy is to provide a new encryption key. A user can not use their encryption for more than one time so that encryption traffic could not be decrypted.
High-Speed VPN Connection
ProtonVPN's all servers run with high speed and the bandwidth of every server is 1 Gbps. Other servers have generated a connection of 10 Gbps so the speed of ProtonVPN servers is high.
Tor over VPN
Tor over VPN find all the network traffic and access the dark websites.
What are the additional features of ProtonVPN on MacOS?
Connect to the server by "Map".
Connect to the server by "Quick Connect".
Quick country selector.
Multi-Platform Support.
Unlimited Bandwidth.
P2P Support.
Professional Support.
Modern Interface
Connection Profiles
ProtonVPN macOS Application
If you want to use ProtonVPN on macOS, you need to download it. To get used in your macOS follow the given steps:-
Step 1: Go to ProtonVPN's main website, create your ProtonVPN account.
Step 2: Log-in your ProtonVPN account, after log-in go to the download section.
Step 3: Click on macOS download, after downloading save your file.
Step 4: click on the .dmg file and extract the file from your folder.
Step 5: After extracting, drag the logo of ProtonVPN to the application folder.
Step 6: your downloaded macOS VPN application will appear in your apps folder.
Step 7: A pop-up message screen will show that asks for a log in ProtonVPN.
Step 8: start log-in by adding your "username" and "password" & on the "start on boot"
Step 9: create your profile, connect to the server on "quick connect" & from the "countries".
Step 10: on the secure core feature, go to the setting & connection profile and edit your profile.
Also, Read… How to Use ProtonVPN on Android
These are simple steps that we have discussed above that how to use ProtonVPN on macOS. There are some advanced features included in only ProtonVPN's paid plans that are Plus  & visionary plan. Features like secure core,  strong encryption, protocols, and others. So to get advanced features to buy ProtonVPN plus, or ProtonVPN visionary plan.
Let us discuss pricing & feature of ProtonVPN plans-
| | | |
| --- | --- | --- |
| Free at $0/mo | Plus at $8/mo | Visionary at $24/mo |
| Connected only 1 device | Connected up to 5 devices | Connected up to 10 devices |
| Server supported in 3 countries | Server supported in all countries | Server supported in all countries |
| Medium speed | High-speed | High-speed |
| – | Secure Core | Secure Core |
| – | Plus Servers | Plus Servers |
| – | P2P | P2P |
| – | Top servers | Top servers |
| – | Secure Streaming | Secure Streaming |
| – | – | ProtonMail Visionary Included |
If you will buy a 2-year plan so you can save up to 34% off & use ProtonVPN Coupons. A 1-year annual plan on which you can save up to 20% on the plus and visionary plan of ProtonVPN. Grab the best offer of ProtonVPN to get the discount. But if you do not want to buy any plan so free VPN you can use. ProtonVPN provides a free plan for every user  & it server supported in 3 countries.