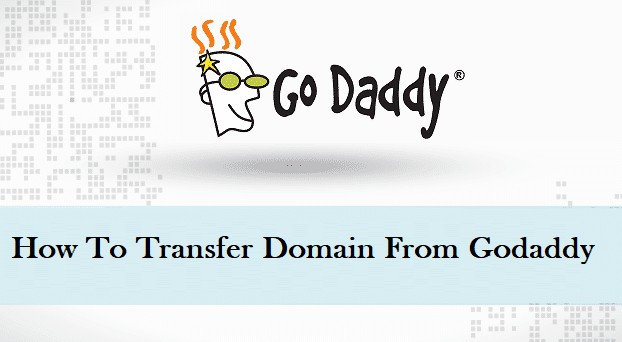 You are unsatisfied with Godaddy service or have found a good deal to it's? Then you will think to move on other host option. If you are looking to do so, you can transfer your domain from Godaddy. You have to take some simple step to move on other host account. However, very few of time it happened that one want to go leave of Godaddy service.
The nameservers associated with the domain will remain same as before, when domain is transferred. There can be issue if you are using third-party DNS, the domain transfer will not possible. The cause will be some downtime issues, because DNS server settings cannot change during transfer.
Transferring a Godaddy domain to another host
If you have $1 domain registered with Godaddy, you can transfer it to other host by taking some simple steps. But it depends on some point of Godaddy and other host.
Sign in to Godaddy account and prepare your domain for transfer. Next to domain, there will be an option of manage, click on this.
Then click the domain that you want to transfer and confirm all contact information listed for the administrator. All queries or information regarding the transfer will be sent to the Administrator email address.
Select the domain that you are transferring and follow all Godady's instruction to unlock domain. If your transferred domain is not unlocked, you could not transfer it.
For complete your transfer, you will have need of authorization code. Godaddy can take up-to 24 hours to generate this code. After generating in between 24 hours Godaddy will email this code. Get this authorization code by follow Godaddy instructions on select a domain from your domains.

Begin the transfer process in your new host site's domains panel. And follow all instruction of new host for accepted the new domain.
There are some of simple step you have to take on Godaddy to transfer a domain. This process may take 24 hours or more. In this whole task you have need to get authorization code and save it for you're after using.
How to accept Godaddy transfer?
Once a transfer request has been placed from Godaddy, you should be able to accept the transfer. And speed up the process with few of simple steps.
Firstly login to your account.
Then next to domain find a manage option to click.
In domain menu select transfers and click on it.
Click at pending transfers out and select domain that was transferred by Godaddy.
Click on accept and OK, your request will processed within few of minutes.
You need to take some steps from domain transferring host and some on accepted host. There will be billing and coupons option also to process. But for transferring domain you have need of authorization code must. This code will require to another host who will accept you domain to host. Godaddy simply approve you request to transfer but take some time to inspect Godaddy instruction.