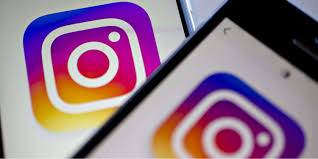 Some of the Instagram users spend thousands of dollars to instantly get high follower counts. What?
A fashion niche account can post different OOTD pictures. One of the strategies to gain high engagement is to put a caption asking for the viewer's opinion. For example, you are posting a photo of your outfit and you put a caption "Gorgeous or not?". This will call the attention of your audiences to leave a comment about their opinion. You can also use hashtags that can help you promote your brand and build your account with more followers. Some accounts give hints by advertising in their bio that the account is for sale, some are not (though it is). But most of the buyers are looking for accounts that are specified based on their niche, and these accounts are into markets nowadays. Social Tradia is one of the websites who acts as the middleman when it comes to buying and selling Instagram accounts. This website is accepting accounts to be sold using their platform, and sellers submit their accounts for sale (mostly are niche accounts).
As stated on Instagram's terms and conditions, they don't allow selling or buying an account, transferring any details of an account (this includes the username), but people have been buying and selling accounts from anywhere in the world, not just Instagram account, but also Facebook and some other social media accounts. Pretty sure, of the reasons Instagram put that phrase in their terms and conditions is that they don't want to deal with the scammers and buying-selling problems so nobody can complain to Instagram regarding that and it means less complains on their side. Social Tradia makes it sure that every transaction completed in their platform is completely safe and secure, nobody gets scammed and both parties get what they are looking for.
In June 2018, Instagram reached 1 billion users which make it so popular to businesses and individuals to buy and sell; considering that if your account has many followers, it is a possibility that it will return good income by posting sponsored contents, paid shoutouts on posts, selling shoutouts on Stories, or aeven by selling products. Some people who are capable of buying established accounts apparently save time than those who are starting up in building an account from zero followers.
Youtube is also a home for social media influencers, wherein people can make a lot of money from it too. However, on Instagram, people are not required to make the original contents. In Youtube, you will have to make your own video for your channel, whereas in Instagram, you can just repost any pictures you think can help you with your brand and you can gain much more followers even without posting a photo you originally took.
There are these accounts that are being categorized per theme or niche; these are commonly used for businesses in which the posts are focused on a niche (i.e travel, fashion, luxury, etc.). There are also these personal accounts that are used by individuals with posts of what's happening in their daily lives. This has general posts of what they do, what they eat, where they go and most common things that happen daily but they want to post it on their accounts. The accounts that are focused to specific niches are mostly used in buying and selling, for example, one user buys an account focused on modelling and he will continue to post photos about modelling, so he will continue to build the account without losing its original theme and without losing its followers.
Some of the sellers use a different platform like Facebook or any other online marketplace to sell their Instagram accounts. Some sellers do further research on what niche is highly in demand, how many followers buyers are looking for, and they start building such accounts then sell it once they reached the desired number of followers. The bigger the account, the higher the selling price would be, of course, considering that it has real and organic followers and engagement for it to be beneficial to the next owner and make it worth their purchase.
YOU CAN BUILD AN ACCOUNT WITH THOUSANDS OF FOLLOWERS WITHOUT ORIGINAL CREATIVE CONTENT.
Do further research on what niche is best on Instagram marketing. For example, many musicians are looking for accounts they can promote their music, will pay you for posting their music on your Stories, and if they see a great number of returns, they possibly will buy the whole account. In growing your accounts, it doesn't have to be your own content, since you can use some other user's contents that you find helpful in your niche, and to be safe from copyright infringement, just make you give credits to the original owner of the photo.
Some sellers start building their accounts for their personal use. If luck goes along and many businesses contact you to promote their brands, it can help your account gain more followers as well, and when it reaches the right number and you want to sell the account, you can contact those who have contacted you in the past and discuss with them what's in it for them if they the account, what are the returns of their investments about, and what do they need to do to maintain the account's performance once they take over.
There are also some sellers who are using the buy and sell tactics – they look for cheap accounts for sale; polish the account, make it grow bigger and increase its engagement rate, then sell the account for a much higher price. Social Tradia doesn't mind if you do it this way, if you sell an account using this platform, as long as your followers are real and authentic and your account's engagement is reasonable, then we're good to go. —
BUY AN INSTAGRAM MARKETING ACCOUNT AT A CHEAPER PRICE, THEN FLIP IT TO EARN DOUBLE
No one can tell you how much you want your account to be sold for, so it's a great chance for you to find good deals. In flipping accounts, find an account for sale that looks authentic and organic, does your best to convince the owner to sell it for a cheaper price and when it's your time to sell the account, sell it at a price doubled from how much you purchased it. To make money in Instagram is just somewhat recycling account but earning from it. For example, you bought an account for a cheap price but you can't sell it at a higher price, you can make it grow, make its engagement grow, and introduce it to potential buyers again. Many buy and sell people or middlemen are doing these tactics as well.
Though it has been stated in Instagram's terms and conditions that they have a variety of ways to determine when an account may have been compromised, sold, or traded, still, people are transferring Instagram accounts in the black market.  There are some people who have so many accounts with different people managing it, but Instagram didn't know. However, when it comes to buying and selling accounts, you have to be a little cautious still. We don't know if Instagram will ban the account in the future or not, but it's better to be wary. Since this transaction is a little secret, that's where scammers take their places. So in doing this type of transaction, since it's purely online and digital, it's best to use someone to be in the middle so the transaction is completely safe and secure – and you will get what you want.
Short bio:
I'm a social media marketing writer with 5 years experience working with start-up and medium-size companies. I would like to share my experience and ideas with people who have passionate about sales and digital marketing. 
Gravatar email: aappeina@gmail.com