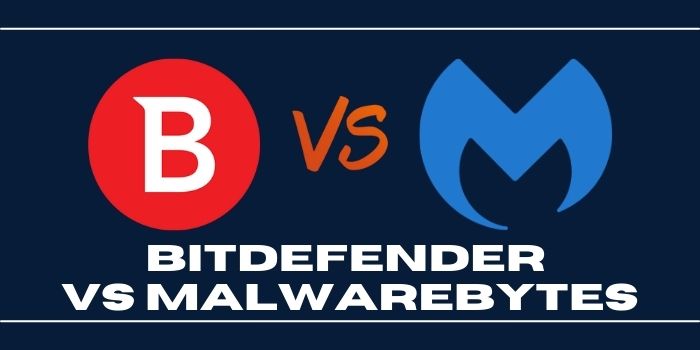 Having confusion while selecting antivirus between Bitdefender or Malwarebytes. This comprehensive guide will help you in making a wise decision. Therefore, try to find which antivirus program is better to secure your device. 
Overview To Malwarebytes vs Bitdefender 2023
Is Bitdefender A Good Antivirus?
Bitdefender is a company, with products and software that aim at providing cybersecurity to its customers. It was founded in 2001 by Florin Talpes. It is based in Romania. It was ranked 7th among the Microsoft Windows anti-malware application vendors in the world. As of now, it protects more than 500 million systems in the world. In the beginning, it was created as anti-virus software, yet today, it has a bigger variety of products under its arena. Some of them are- 
Bitdefender Total Security
Bitdefender Digital Identity Protection
Bitdefender GravityZone portfolio (for businesses) etc.
How About Malwarebytes?
On the other hand, Malwarebytes is an Anti-malware software that helps its users find and remove viruses and malware from their devices. It was first released in 2006 by Malwarebytes Corporation and offers both free as well as paid services. It contains within its purview, products such as-
Malwarebytes Endpoint Protection
Malwarebytes Endpoint Detection and Response
Which Is Better Malwarebytes Or Bitdefender?
In this comparison, we are discussing how better one antivirus is from another. 
Compare Bitdefender Vs Malwarebytes Features
Bitdefender provides your computer with features like Advanced Threat Defense, which detects the threats posed to your computer, and gives you the solution respectively. Its webcam protection makes sure your webcam is not hacked and the Rescue mode works as a rescuer for your computer. 
There are different modes provided by Bitdefender, like Battery mode, Game mode, Movie mode, and Work mode. In the case of internet security also, Bitdefender offers its customers Secure Browsing, Social Network Protection, and Worry-free online Banking and Shopping, saving you from the wrath of intruders available on the internet. Advanced features like Anti-Phishing and Anti-fraud make using Bitdefender more trustworthy and appropriate. In this Malwarebytes vs Bitdefender comparison, you will find all the major features as well as their importance. 
Malwarebytes is software that is famous for cleaning infected devices. Its tools like Warning tools and Prevention tools help to assess the attacks on your device caused by external interference and simultaneously prevent them from harming your computer.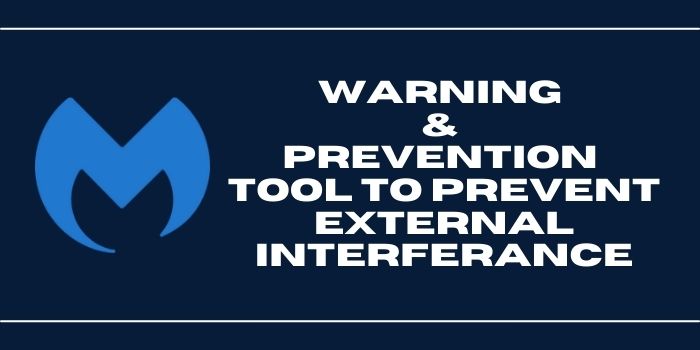 It provides a Shield to systems that are vulnerable to threats and helps in stopping ransomware attacks. The Malwarebytes software has a centralized management, and asset management, that deploys solutions, tracks, manages and monitors all networked endpoints.  You can also find some best Antivirus with VPN to protect your privacy and data.
Which Offer Better Costs- Malwarebytes Vs Bitdefender
The Bitdefender package of Total security (2018) costs up to $89.99 for 1 year and can be used on up to 5 devices. Its Family pack gives you access to unlimited devices for a year and costs $119.99. It provides a 30day money-back guarantee. Its free version of anti-virus is also available but only for Windows Operating System.
The Premium+Privacy package of Malwarebytes costs $8.33 a month, and you can use it on not more than 5 devices. The business plan of Malwarebytes- Endpoint Detection and Response, costs $84.99 per device, per year. Its free version is available for Windows, as well as Mac OS. 
Great Compatibility- Bitdender versus Malwarebytes
Bitdefender can only work in Windows 7 and above, Android 5.0 or later, macOS Sierra or later, and iOS 10 or later.
Malwarebytes, on the other hand, is compatible with Windows XP and later, OS 10.11 and later, Android Marshmallow or above, iOS 11 and later, and Chrome OS. 
Malwarebytes or Bitdefender Customer Support
In order to provide support to its customers regarding any query, Bitdefender offers live 24×7 support, where all the queries of the customers are answered immediately.
Malwarebytes, on the other hand, lacks efficiency and fast response in the case of customer support. Support for Malwarebytes is only available through tickets and phone. 
Which Antivirus Is Easy To Use?
Bitdefender allows users various features such as Quick Scan, System Scan, Custom scan, and Vulnerability Scan. It finds out and clears your computer of harmful files such as malware, viruses, spyware, ransomware, Trojans, worms, etc. Its scan is a bit long process of up to 1 hour, but it doesn't cause slowdowns. You can also know the major pros and cons of Bitdefender for a better experience.
Malwarebytes has a minimalistic interface. It is an easy-to-use antivirus program that comes in handy in protecting your computer against malware. But it does not provide much protection related to any other kind of threat to your computer. Its scope of work is limited, but it is great at doing what it does. It can detect only malware, but it can detect approx. 95% of the malware on your computer or device.
Can Bitdefender And Malwarebytes CoExist?
From the comparison made above, we can see that Malwarebytes is a cheaper protection software, but consequently, its features are also outnumbered by the features of Bitdefender.
Malwarebytes' compatibility is wide-ranging and lightweight software, but its work is also less than Bitdefender, as it can only detect malware. 
Both of them are easy-to-use software, and do their work with efficiency, without you having to worry about the protection of your computer.
Final Thought
Therefore, if you want to choose between Bitdefender and Malwarebytes, you have to first become completely aware of your Operating system and device, and the requirements you are expecting your security software to fulfill. Its price and products offered should also be looked into deeply, without making a decision.  
---
Frequently Asked Questions
Is Bitdefender Good Against Malware?
Comparing these two top-notch antiviruses is quite difficult. Bitdefender offers strong security protection whereas Malwarebytes has amazing services for their users.  
Does Bitdefender Slow Down PC?
Not only Bitdefender but any kind of antivirus will be going to slow down your device a little bit. So, this will depend on the speed of your system. Therefore, Bitdefender and Malwarebytes both are effectively working on your device. 
Is Malwarebytes Compatible With Bitdefender?
Yes. Malwarebytes and Bitdefender both are compatible with each other. So these antiviruses are highly recommended for window users as well.