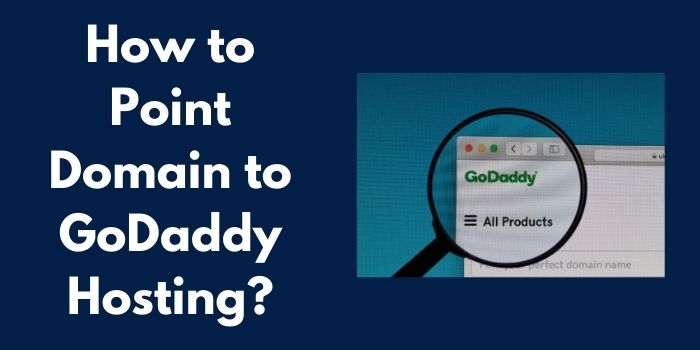 In today's rapidly digitizing world, having a website is no longer just an option or a luxury; it's a virtual requirement. A growing number of customers are using the internet to find businesses and make purchases now more than ever. In fact, since the beginning of 2023, buyers have spent approximately $52 billion more online than they did in the previous year. While online purchasing has been on the rise for some time, the COVID-19 pandemic has resulted in a significant surge in online purchases utilizing the internet to find businesses and make purchases. In this article, we will provide you with the simple steps of how to point domain to GoDaddy Hosting.
What Is Domain Name?
All businesses should be internet-ready in today's age and should be able to develop a website and establish their company's identity online. A domain name is the first fundamental step for establishing your company's internet presence. It can assist in establishing the tone for how people locate your website, think about your company, and interact with your brand. So, whether you're Bangalore-based breakout escape rooms or a Pune-based consulting firm, you'll need a domain name to start doing business online. When your domain and hosting are ready, then you can move to how to point domain to GoDaddy Hosting.
A domain name is a character string that corresponds to a numeric IP address that is used to connect with the website using client software. Simply speaking, a domain name is just the words that a consumer uses to reach a browser window to view a specific website. It's the name that comes after the @ symbol in email addresses and after the www. symbol in web addresses.
You must ensure that your domain and website are linked in order for users to see your site when they browse your domain. This can be done by simply pointing your domain name to your website. Linking your domain name to your web host's server is known as pointing to a domain. A simpler way of understanding this can be this- if you consider your website to be your company, your web host's server would be the office building, and your domain name would be the signage.
Thus, when you're ready to launch your company, the procedure of pointing to a domain is similar to putting up signage. When you point a domain to an external service, you can take charge of your domain name and emails while keeping your email client's settings as they are. That implies your domain name will continue to be hosted by the same operator. One of the last and most important actions before your website goes online is to point to your domain.
Stpes Of How To Point Domain To GoDaddy Hosting
GoDaddy is a globally leading domain registrar and web hosting company. The website hosts over 62 million domains registered with it. The website has an extremely easy user interface. Thus, it is a simple process of how to point domain to GoDaddy hosting. Here is a step-by-step guide to point your domains to GoDaddy hosting; – GoDaddy hosting; –
Step 1 – Login To Your GoDaddy Account
Once you've logged in, you'll be sent to a page that lists all of your GoDaddy products. If you find yourself on another page, you can return to your products page by clicking the arrow next to your name and then "My Products."
Step 2 – Go To The Domain Name's Administrative Page
You'll find a list of GoDaddy-purchased domain names under 'Domains.' Click Manage after selecting the domain name you want to link to your hosting account. This will lead you to the page where you may manage that individual domain name. You may also examine information about your domain name, such as when it will be automatically renewed, on this page.
Step 3 – Navigate To The Domain Name's "Manage DNS" Page
The Domain Name System (DNS) is a decentralized and hierarchical naming system for identifying computers, services, and other resources accessible via the internet or other Internet Protocol networks. Domain names are linked to various types of information by resource records in the DNS. These servers convert requests for names into IP addresses, allowing users to choose which server they want to visit whenever they type a domain name into their browser.
Step 4 – Scroll To The "Nameservers" Option
A nameserver is a DNS server of a certain type. It's the server that keeps track of a domain's DNS records, such as A records, MX records, and CNAME records. To boost reliability, almost all domains use several nameservers so that if one nameserver goes down or is unavailable, DNS queries can be sent to another.
Step 5 – Change The "Using Default Nameservers" Setting By Clicking The "Change" Button Next To It
Step 6 – Choose The Custom Option
Make sure you don't choose the Default option. Unless you choose Custom, you cannot change or edit nameserver addresses.
Step 7 – Enter The Nameserver Addresses
Take note that one of them would start with NS1 and the other with NS2.
Step 8 – Click Save, And You're Done
The nameserver addresses beginning with NS1 and NS2 are emailed to you by your hosting provider when you purchase a hosting package. If you're unsure what to enter here, check your spam folders or contact your hosting provider. After you've entered these addresses into the proper boxes, click Save to finish.
Conclusion
It can be a pain to point your external domain to GoDaddy. The process of how to point domain to GoDaddy hosting, albeit easy, is a confusing one. You can go through this step-by-step tutorial we've put together for you so that you can have a better understanding of the process and save yourself some time.