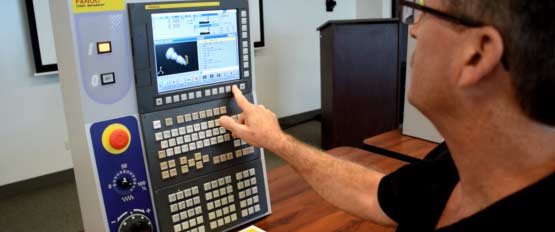 Almost every day, new computer programs are created. They are used to perform specific tasks. If the application is already familiar to the user, then there will not be anything interesting for him. But new programs or new features can be difficult. Therefore, users need to be trained how to properly work with them.
What is an interactive simulation program?
Software simulation is a simulation process that shows users how the application works. In the interactive model, users can perform certain actions and gain real experience with the program. But it is much more interesting and effective if it will be possible to check the level of assimilation by users of the program and easily track the result using various types of assessment. Using interactive software simulations – is the key to effective learning work with any application.
Why Interactive Simulation Software? 
Introducing new software and want to unleash the full potential of the application for users? Want to simplify the learning process, but at the same time provide a real experience of use? All this can be done using the interactive simulator of the program.
They say that we remember much more when we do something, and not just watch. User training through interactive modeling can significantly accelerate the transfer of knowledge and skills. Interactive modeling provides the best empirical training for users, as they can not only see, but also work with the application.
Interactive modeling is worth a try because:
creating courses using modeling is more cost-effective than using traditional methods;
software knowledge transfer is simplified;
the use of interactive modeling provides practical training for users;
users can explore each step, repeat the steps.
How to create effective interactive software simulators
Interactive modeling of programs is very effective in transferring knowledge on the principle of saw – tried – done. Below are five simple tips.
1. You need to have a clear idea of the study program
First and foremost, you yourself must professionally use the software you are learning. How can you explain to others if you yourself do not understand? Read the application carefully before recording. In-depth knowledge of the application will help give students competent advice and recommendations on some steps. In addition, the skillful use of software simulation will avoid too many errors.
2. You have to understand your users
Understanding your users is the key to modeling success. Ask yourself some questions in advance:
Are you going to create software simulations for beginners or professionals?
Do they have experience with similar technologies?
Beginners may need a clear but slow simulation. On the other hand, users who are familiar with the application are better suited to medium and high speeds. After a preliminary study of user capabilities, divide them into groups according to experience. This will help make simulations targeted to a specific target audience. In addition, based on user groups, you can separately conduct simple and advanced simulations. This is especially important when the software is complex and rarely used.
However, no matter which group they belong to, the modeling should be both detailed, clear and consistent.
3. Determine the degree of interaction
To some extent, software simulation is a type of e-learning in which interaction is an important part. For this reason, the level of interactivity should be determined in advance.
While simple software requires a few simple interactions (such as drag and drop), complex can use different procedures with a lot of interactions. Some interactive steps may be skipped for users who know the program well, it is important for them to talk about more complex functions. Others may require a higher level of interaction. In addition, if there are a lot of details and interactive objects in the simulation that require programming skills, then you need to choose a tool that provides ready-made templates and system events.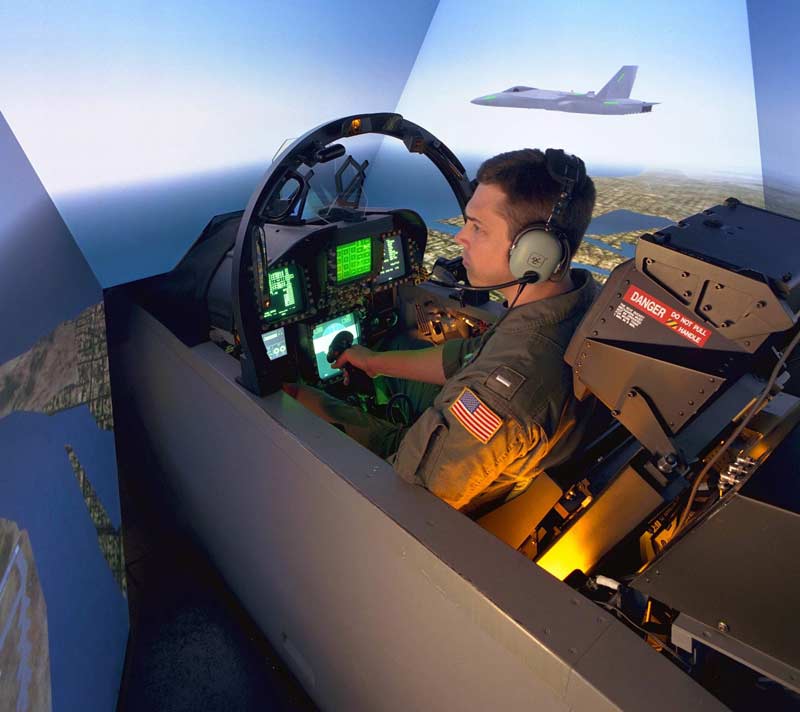 4. Choose the right tool
In the era of e-learning in general and modeling in particular, more and more tools are appearing that can help create software simulation without much effort. The question is which one to use.
In addition to the cost of a license, technical support and affordable documentation, before choosing a tool for creating screencasting and e-learning, you must consider the following important features:
Intelligent capture: Intelligent capture is crucial when creating simulations, as it allows the tool to automatically capture when you click the mouse or key.
Full motion recording: whenever you scroll the mouse or drag objects with it, the tool will record the screen in the form of a full-fledged video with all actions (and sound, if necessary). Then the video is embedded in the project slide, which simplifies its editing.
Audio Recording: Record system sound or sound from the speaker in high quality.
Audio and video editing: edit audio or video after recording using the built-in tools, from basic to advanced, without loss of quality.
Intelligent annotations and callouts: the selected tool should be able to generate descriptions from actions and the target application, and then automatically add them to forms, callouts, and the like. This will save a lot of time while editing.
Cursor path and mouse click effects: cursor paths show mouse movement on the screen. Some programs allow you to adjust the properties of the cursor (for example, sound and the effect of highlighting or clicking). This will make modeling more attractive.
Trivia: various types of quizzes to test users. Use them to find out how users understand the software.
Interactivity: rich action events allow you to define different scenarios. Using this powerful function, you can specify an event for an object and what actions should be taken for this event. For example, you can allow your presentation to display a click here message when you hover over a specific button. You can display a hint that "you go too far" when users move the mouse pointer outside the interactive area.
Export to HTML5: export content to HTML5, which can work on any web browser and device, including a desktop computer, tablet, smartphone.
SCORM and xAPI: SCORM and xAPI support are the two most popular e-learning specifications.
The user interface of the application is also important. It should be professional, but simpler and more user-friendly.
If you want to learn more about how to choose the most suitable tool for creating interactive simulations of e-learning, refer to the article "How to choose the right tool for developing electronic courses".
5. Simulations simulate exactly what you have done
With the help of professionally created simulations, users can overcome real problems and study software in any convenient place and at any time. Nevertheless, it is necessary to make sure that the simulation accurately and truthfully imitates the work of the program under study. Modeling has become widely used thanks to including visual cues. Use visual effects to make modeling more intuitive and understandable, especially in difficult moments.
In addition, the simulation should contain one or more types of ratings so that users can receive feedback and track their progress.
Conclusion
Creating good things always takes time, including professional modeling software. Custom software programs come in many variations. Make sure you select the best platform for your needs.
Download ActivePresenter 7, open the recording function of the simulation software and work with the target application at the usual speed. Do not worry about errors or redundant actions – they can be edited later. Many ready-made tools will improve the recorded simulation with just a few clicks. Finally, export it to HTML (with or without LMS packages) to allow users to interact with it.