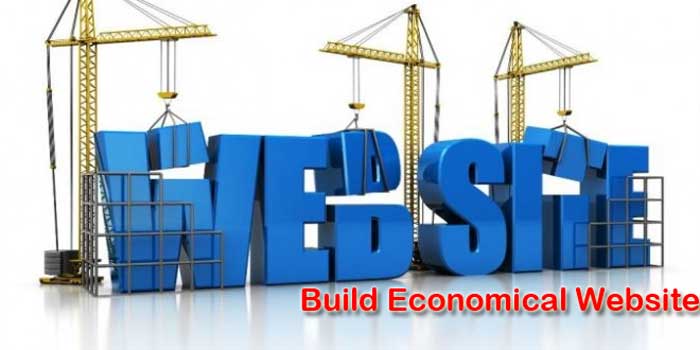 When I was Googling to explore something new out of the box which directly considers starting a website. I found people are having various kinds of sites and according to their needs. And it was very impressive for the viewer. Somewhere between this, I get to learn about how much people spent the thousands of bucks and got backfired while starting a website. They were looking to have an Economic start for their site. They got backfired, but you don't because here I am going to share some tips with my experiences you can build up a very Economical website. You will surely be going to save your maximum bucks after reading and going with the right way to start a website. So, let's initiate the session of How Economical You Can Start a New Website?.
Website Ingredients
Every perfect dish needed the right ingredient same as a website required for a new start-up. So let's count the products or say website parts that you must need for your startup.
Domain Name
Web Hosting
Themes
SSL Certificate (Recommended)
These are primary commodities that you must be necessary to have a perfect site or blog. If you were starting a business about nft whitelist website or blog then normally you have to $120 to $130 for one year. That's a huge amount which you have to pay from your pocket. But we will talk about it soon, let me steal your focus towards these products.
Have a Quick Look of Products & Services
Domain Name – Domain Name the first and primary need for starting a business, blog, or store. You have to choose the Domain Name as per your website genre, and you have to be choosy & careful. The domain is going to be your brand name in the future, so go for it carefully.
Web Hosting – The heart of a website is Web Hosting. Usually, this is a home for a domain name or say for the website. You will see the versatility in web hosting services, and you also have to be choosy as per your demand. You can get a good overview about Web Hosting Working.
Themes – The WordPress website has various themes you will also going to see free WordPress themes for your site. Otherwise, if you want to buy a theme for your blog or business start-up, then you have to pay separately for it.
SSL Certificate – The Secure Socket Layer (SSL) will keep the transaction safe if your website concerned with online business and payment options. This Certificate will lead your consumer to a safe transaction gateway. If you were starting a blog or creating a personal profile then you don't need to have it.
Dollar One Web Hosting Offer to Rescue Your Money!
You will greedily be waiting to know how you can start an online start-up for a low cost. Godaddy $1 Web Hosting plan with the free domain name will make you save more bucks from your expectations. The package provided by Godaddy for $1 Web Hosting for Month! Yes, you read it right you can save your huge amount of bucks, starting up with a $1 web hosting plan for the month. It means you have to pay just $12 for a year and let's take a look at what you will be going to have in the $12 package.
This plan will save your lot of money and also stands tall on your need. Just think about it, You were paying $80 to $100 for the just domain name and web hosting. And now instead of this huge amount you have to pay $12 for a year.
Note: – Paid Themes and SSL Certificate both are not included in GoDaddy $1 Hosting Package. You have to buy both separately according to your website needs.