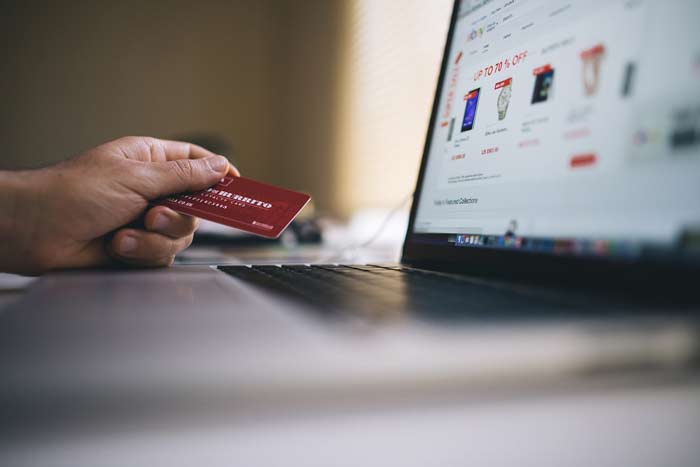 Definition
Web Hosting is a space on a server where you can host your website's files and is like a personal computer linked to a high-speed internet connection.
Ecommerce is the buying and selling of goods or services by the use of the internet and involves the transfer of money and data to execute the transactions. For more details, you can check out here.
Why Do You Need Hosting?
You need a good web hosting account to run your Website, Product pictures, Email, Blog, etc. These need some space on a server, so without a good hosting account, you cannot have a website, blog, or online shop. You will also need a domain name that is connected to your hosting account so when people type in your Domain name in a web browser, they are sent to your hosting account where all the website accounts are located.
You also need a good web hosting account due to web space (space on the disk). This is the core value describing a hosting service, which simply means how much space you are getting on a server. A good storage space can be about 1GB, which enables one to store approximately 10,000 product images. It is important to have a good web hosting account to access your log files and have a referral program. Credibility in a web hosting account is important because a host's references can be found in web host's review forums and sites. They can be subjective but you can certainly look for any improvements, problems, or developing trends.
A good web hosting account has reliable and fast customer and technical support such as staff knowledge, their response time, a support hotline, an online library where you are able to access tutorials, supplementary materials, and other help files. Scalability and Portability is also a factor in a good web hosting account where the host can accommodate your needs even when your website is growing in complexity.
Choosing Best Web Hosting
To satisfy a specific need, choosing the best web hosting account is very important. Different views on which is the best web hosting account all come down to their unique needs. For example, Blue host or HostGator are popular in WordPress users, but if the plan is to run an e-commerce site, you will require a host that can accommodate the software to be used. A good web hosting account considers factors such as the type of site to be created, the number of sites especially from the same host, the expected traffic each month to know the resources needed the required technical requirements, extra features, and the individual's monthly budget.
You also need a good web hosting account for Bandwidth (traffic), which is also calculated in Gigabytes. This is how much data is being transferred from your website to the end-user. This is from the hosting account to your website visitor. This is because each time a person visits your website, pages and images are being loaded. All elements on your website pages have some sort of bandwidth value.
A good web hosting account ensures Uptime. This is a very important factor describing the quality and reliability of a good web hosting account, which will have at most 99.9% uptime meaning a downtime of one hour for maintenance in around 42 days of uptime. Without a good web hosting account, your downtime can be even for days meaning every time your website is not live therefore losing money. Having a good web hosting account is necessary to gain reliability and uptime scores. Even a few minutes of downtime especially per day can lead to poor customer experience and lost revenue. A downtime reduces customer satisfaction by 16%.
Other Features Consider for Good Web Hosting
Domains, sub-domains, FTP accounts, and other features are ensured by having a good web hosting account. This is useful when you have multiple websites. A good web hosting accounts also offer flexible features such as unlimited email accounts, built-in cache on all plans, free SSL certificate, easy WordPress installs, and a one-year free domain. Therefore, a good web hosting account offers room to grow. Even though an individual starts small, on a shared hosting plan, one that offers VPN hosting will enable you to make the transition to a new server as your site grows. Before deciding on the best web hosting account, scrutinize the hosting options. There are various web hosting services and are different from each other such as; website builders, shared hosting, dedicated hosting, and collocated hosting.
A good web hosting account is an e-commerce-friendly site builder for beginners and affordable be in a way that serves small businesses to enterprise websites. Therefore a good web hosting account is affordable for the initial price and renews prices. Advanced payments are required to have a good web hosting account
Security features in a good web hosting account, especially in a website that stores and transports sensitive done such as credit card number and customer credit. A good web hosting account runs malware detection and firewalls. They monitor their servers for unusual activity such as hackers. Good web hosting accounts look into whether or not the host officers frequently backup their sites. This is important to enable you to quickly restore your site in the event of a crisis such as being hacked or compromised. They have a backup system in place in case of a power outage to protect your data. They also provide you with an account control panel and an online website manager.
Therefore, a good web hosting account ensures that the clients' websites are running 24/7. If they are in need of assistance or troubleshooting, for example, email is not able to send or receive script debuting or domain name renewal. When this happens, the web host's in-house support is the go-to person. A good web hosting account is important in providing low cost website hosting, which ensures a hustle-free experience for business owners, and this enables them to divert and focus their time and effort on their businesses.