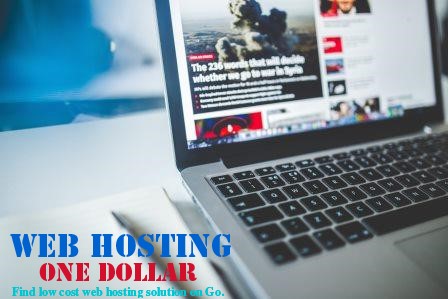 Press release distribution is one of the most effective marketing tools in your business arsenal. A successful press release distribution can give your business some much-needed exposure, brand visibility, and if you do it right – even online and social media presence. But with so many distributors to choose from, how will you know which one is the best for your needs? We did the work for you. Here's your complete press release distribution list – suitable for all your PR needs. 
e-Releases (For Ease of Use)
For those who are still unfamiliar with the process of press release submission, e-Releases might be the perfect choice for you. Their distribution packages are straightforward and very easy to understand. If you have a clear plan for what you want to get, you can quickly check their three pricing levels to choose the best option for you. Their team also goes out of their way to welcome and you and make sure you have everything you need. It's like having a PR friend! Additionally, if you have trouble writing your own copy, e-Releases also offers press release writing regarding when releasing any of web hosting latest news.
Features:
Newswire Opt-In Industry Journalist Target List
Tier-1 Newswire US National Distribution Direct to Editorial Desks
Associated Press (AP) Newswire & Google News
Multimedia Channels:
Over 4,200 websites, online services, and databases
A reach of approximately 150,000 journalists nationwide
Price:
$299 to $499
24-7 Press Release (For Multi-channel Media Reach)
If you want your press release to be distributed everywhere, 24-7 Press Release has a vast pool of media channels to send your copy to. Their press release distribution can reach not only journalists but also directly reach U.S. newspapers, television, radio, magazines, RSS feeds, and search engines. If you like putting all your eggs in one PR basket, this is the distributor for you. Aside from that, 24-Press Release has a flexible pricing scheme that can suit your needs perfectly. They also offer a free limited trial to potential customers, which is good if you simply want to check it out.
Features:
Image, Logo or Video Attachment
Next Day Distribution
Analytics Report
Anchor Text and Formatting
Multi-Media Channels:
A 15-page list of multi-media types
29-page magazine distribution list
An average of 100,000 visitors per month
Pricing:
Depends on your needs but per release averages between $49 to $389 
PR Newswire (For Best Possible Results)
Newswire press release distribution is a global multi-media services giant. It is the oldest and largest PR company in the world and has pioneered as the best press release distribution for over 60 years. It currently boasts their credibility is impeccable, paired with their long history and vast experience in press release distribution. This company boasts one of the most extensive networks of media and businesses and operates in 170 countries. If you are not keen on spending a lot of money on a press release campaign, the distributor does offer more affordable packages on their iReach service.
Features:
Massive media reach with over 3,00 media outlets
Allows for image and video linking
Visibility reports
Generate Earned Media
Multi-Media Channels:
35 offices in the world, 18 in the U.S.
Reach of 3,000 newsrooms including The New York Times and ABC News
550 news content systems
39,000 active users
4,500 U.S. websites
Price:
Depends on service inclusions, location, etc.
Conclusion
Getting a press release distribution is no simple feat. It will require time, effort, and money. Do your research, create a copy that will sell, and choose a distributor that has the chops to sell it. If done right and done successfully, the benefits you will reap are countless. Don't underestimate the power of a good press release campaign.