Choosing a Best Web Hosting provider can be a decisive move for your website/blog. When it comes to Web Hosting Provider there are lots of options from which you can choose from. HostGator and GoDaddy are top competitors of each other in the hosting the world.  While both Hostgator and Godaddy offer some great hosting plans, Hostgator has some better options than Godaddy hosting. Why choose Hostgator over GoDaddy? Well, there are several reasons why you have to select Hostgator web hosting. The company fulfils every kind of needs that you demand Before going into the depth of reasons to choose Hostgator over GoDaddy? let's take a look at What is Hostgator?
Why Choose Hostgator in Place of GoDaddy?
If you look out for reasons then there are several reasons that clearly shows why Hostgator Web Hosting is best in the world. There are more than 40 Reasons to select Hostgator hosting is place of GoDaddy Hosting.
Trusted by millions of people
Cheap and Affordable Web Hosting Plans
Multiple Site Hosting Accounts
Create Multiple MySQL Database
24/7 Technical Support Team
99.9% Uptime Service
Unlimited Email Accounts
Easy to Use Control Panel
Free Site Migration
Free Backup Service
Free SSL Certificate
Unlimited Bandwidth and Disk Space
Provide Hostgator Coupons and Saving Deals
45 Days Money Back Guarantee
Provide Free Website Builder
1. Trusted By Million of People: GoDaddy vs HostGator
Hostgator is one of the most popular hosting company which is well known for its top-notch services. The services of Hostgator are used by millions of people which includes individuals, small business owners, e-commerce websites. Hostgator is currently having 8,00,000 customers along with 8 Million Domains.
GoDaddy serves its best at hosting world that has 18 million active users but all of them ain't taking hosting services. Godaddy also have their trusted customers who is using its services from years and that's why they both are top competitors among any other hosting providers.
2.
Cheap & Affordable Web Hosting Plans:
GoDaddy($5.99/mo) vs HostGator($2.75/mo)
Hostgator is well known for its cost-effective hosting plans which starts as $2.75/mo*. The company offers a pocket-friendly hosting to their customers. Hostgator makes sure that its plan equally suits for both Beginners and advanced users. The company also provides many additional value-added services with all plans.
GoDaddy provides a good amount of features but in comparison of the price it charges more than HostGator. While  HostGator basic hosting plans starts from $2.75/mo*, GoDaddy basic plan cost $5.99/mo*.
3. Multiple Site Hosting Accounts
:
GoDaddy vs HostGator 
It is one of the solid options for those who want to host multiple websites on a single account. You can host multiple websites at the same time and on the same account and with Hostgator web hosting.
GoDaddy also serves multiple website hosting facility to its users but personally I found it's not as reliable as HostGator is.
4. Create Multiple MySQL Database
:
GoDaddy vs HostGator
Creating a database is easy using the MySQL Databases tool in your cPanel. Hostgator provides you to create multiple MySQL Database on a single web hosting account for your website.
Like HostGator, creating and maintaing multiple database feature also available at GoDaddy hosting. Considering customer uses GoDaddy take it seriously anf providing this facility to users.
5. 24/7/365 Technical Support Team
:
GoDaddy vs HostGator
Hostgator offers one of the best technical support team to solve your query. The company hires the best experts and 24/7/365 available. If you have any query related to the Hostgator web hosting services then you can immediately contact their support team.
Providing best technichal support to the customer is the first priority for any hosting provider. GoDaddy also provides 24/7/365 customer support to its customer but it slouch process that consume time.
6. 99.9% Uptime Service
:
GoDaddy vs HostGator
The best part of Hostgator web services is that it provides 99.99% Uptime reliability. The company is famous for its consistency. Hostgator offers 99.99% uptime even with its cheapest web hosting plan packages.
While HostGator providing 99.99% uptime to its users, GoDaddy serves 99.97% uptime to its users and that is little bit less. A small number can affect website performence and so choosing a web hosting provider that deals high uptime guarantee is best move.
7. Unlimited Email Accounts
:
GoDaddy vs HostGator
Hostgator is offering Unlimited Email Accounts to its users. It is one of the best parts of their hosting packages as it allows you to use different email id's with your custom domain name( for ex: info@yourdomainname.com).
When we compare unlimited E-mail account features, GoDaddy provides office 365 features to its customer so rthey can create business mails easily.
8. Easy to Use Control Panel
:
GoDaddy vs HostGator
Hostgator Cpanel serves a variety of features and it is very easy to use. cPanel manages all the files by using the name built-in file manager. The company offers Free Cpanel in their hosting services.
cPanel is an amazing tool that is used to amange hosting related things and GoDaddy knows it's importance that's why it's also gives cPanel features to its customers in all hosting plans.
9. Free Site Migration
:
GoDaddy vs HostGator
It is very easy to transfer a website with Hostgator. The company offers Free Migration to your website. It doesn't matter that you are holding a WordPress website or static. The company will migrate your website/blog free of cost.
Migrating your sites ain't free in GoDaddy. You have to pay around $20-70* according to your TLD to migrate your website. If we compare this feature with HostGator than HostGator provides completely free(for 1 site) website migration that saves your money too.
10. Provide Hostgator Coupons and Saving Deals
:
GoDaddy vs HostGator
You can start your website with Hostgator at affordable cost by Hostgator Coupons. The company is offering the best saving deals so that you can get a heavy price cut on your purchase of web hosting with the company. These coupon codes will reduce the cost of your domain registration and hosting of your website.
GoDaddy also provides GoDaddy coupon & promo codes to its customers that help to cut the price and provides deals at low cost. But the difference in hosting plans make it costly compared to HostGator.
11. Free Backup
:
GoDaddy vs HostGator
One of the best features in Hostgator Web Hosting is that you will get Free Backup Services. The company makes sure that your data is safe as it provides a weekly backup facility to its customers.
GoDaddy don't provide the free back feature in its all hosting plans and if you want to take that services you have to pay $2.99/mo*.
12. Free SSL Certificate
:
GoDaddy vs HostGator
SSL Certificate provides security to your website. It prevents your website from getting hacked by hackers. Hostgator offers a Free SSL Certificate with its Shared Hosting Plan Packages. You will get the security of your website free of cost.
While HostGator gives free SSL in all its web hosting plans, GoDaddy doesn't give Free SSL to all hosting plans which is necessary for website security. Going with HostGator hosting plans saves your money of SSL certificate.
13. Unlimited Bandwidth & Disk Space
:
GoDaddy vs HostGator
Bandwidth and Disk Space both are the most important elements of web hosting. Hostgator offers Unlimited Bandwidth and Disk Space from its Starter Plan.
GoDaddy also provides unlimited bandwidth and disk space* for its users just like as HostGator does.
14. 45 Days Money Back Guarantee
:
GoDaddy vs HostGator
In today's world, the worth of money is very important. Hostgator is the company that offers 45 days money-back guarantee. The company assures you that if you do not like the hosting services offered by the company then the company will give your money back within 45 days.
GoDaddy only gives 30-Days money-back guarantee to its users which is 15 days less than HostGator. The more money back guarantees a company provide the more it's known for its reliability.
15. Provide Free Website Builder
:
GoDaddy vs HostGator
It is very important for a website to look professional and attractive. Hostgator offers you the "Gator" Website Builder. So you can easily give attractive and professional look to your website using Hostgator website builders drag and drop functionality. You do not need to pay for its website building facility. The company offers you a Free Website Builder in many different plans.
GoDaddy don't have it's own website builder so if you want to build your websites then relying on other CMS. Its also a drawback for GoDaddy.
FAQ
What is HostGator?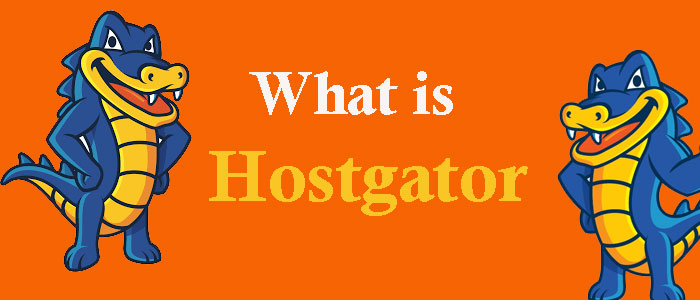 Hostgator is the global provider of web hosting related services. The company is very famous for its flexible pricing and excellent resources. It is a one-stop platform for creating a website. Hostgator offers all web related services which are necessary to create a website. It is one of the best companies which you will pick at a worldwide level.
What is GoDaddy?
GoDaddy is also a web hosting provider who server hosting and web-related services globally. Its started as a multi-services company who provides domain, hosting and other services to the customers but now it is focusing more on Hosting and becomes of the top competitor of HostGator.
Last but not the least but people also have an alternative option to go for faster web hosting with Azure windows virtual desktop which is considered to be the most powerful product by Microsoft. Apart from that there are couple of web hosting providers who also provide 24*7 client support and free consultation to migrate godaddy email to office 365