A virtual private network (VPN, in short) is a highly contested subject when it comes to dealing with things on the internet, and it is also closely related to advertising. Some argue that a VPN is an essential tool piece for online safety and security. We all know that there are numerous uses for a VPN, ranging from security to more grey areas like internet piracy, but nonetheless, it is an interesting topic that all marketers should explore.
I don't think anybody can deny the usefulness of a VPN. There are some alternatives, true, but it is still a very efficient way to ensure online privacy, security, convenience, and a lot more. VPNs work, and even if you don't like the idea, you should still know why it is so popular in our age. 
You might have noticed an increased number of VPN ads lately, and there is a good reason for that. Advertising a virtual private network is very profitable from a marketing standpoint and it will always be so because of our deep need to ensure safety and security. There's profit to be made and that's why you see it everywhere. Plus, we keep hearing about new dangers to our privacy and security which adds to the story. 
I've worked on a bunch of projects related to VPNs and I will try to share my experience which I believe can be useful to advertisers looking to get into the VPN business. 
Advertising VPNs: How They Profit
There are many ways to make money by selling a VPN service. One way is to start your own VPN service, and it is actually quite manageable given the low cost of entry. All it takes is setting up a few servers in different locations and there, you can start fishing for subscriptions. Of course, it's slightly more complicated than that, but you get the point. Still, there are many VPN providers that started exactly like that and they still operate to this day.
The most convenient way to make money advertising VPNs is to work as an affiliate for some of the top providers. The product is already there and all you have to do is sell it to the audience, and as we all know, security always sells. You can set up any system that works for you, but the most common ones revolve around creating a website and pushing ads to fish for subscriptions. You set up a quick website, create a few good ads, and wait. Does it seem too easy to be true?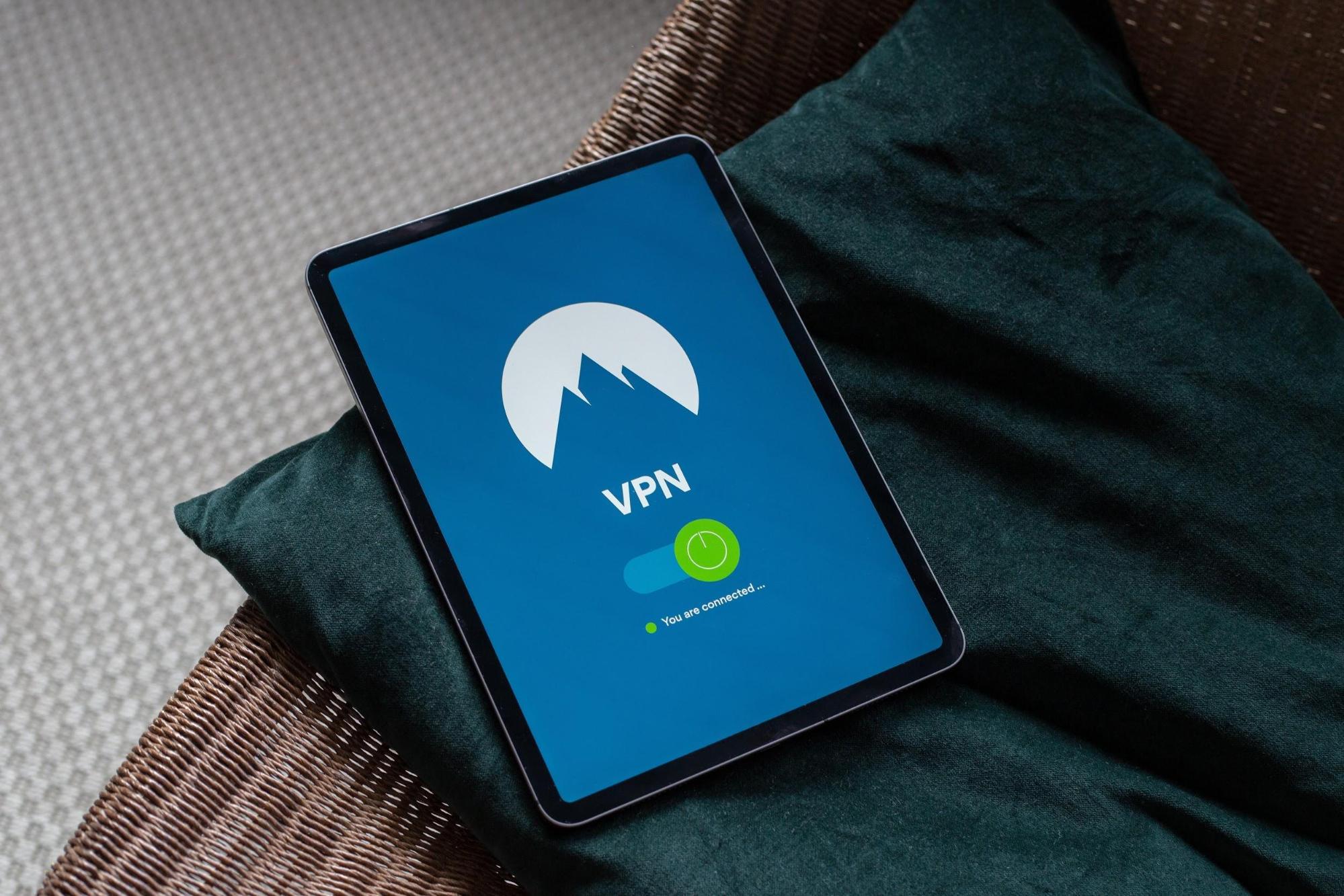 The demand is clearly there, as people prefer to pay a few bucks to stay secure rather than worrying about all the threats looming around. The tech geeks might be a hard sell but there is a large audience of people more than willing to invest in security. Another similar audience is the companies, and if you worked in an office setting, then you may have encountered a VPN software that you were required to use. In short, the demand is clearly there. 
The Future of VPN Advertising is Bright
I've personally encountered VPN advertisements in many popular places lately, platforms like Facebook and YouTube are completely filled with them. Many YouTube creators are sponsored by VPN companies, and I noticed it's also popular within the gaming industry. It is also a thing on Facebook, where the companies target a more mature audience, age 30 and above. To me, VPN software seems like an evergreen product that is still open to many new players. 
Either way, if you are looking for some extra security, privacy, a way to watch Netflix for free, or just want to make extra money from ads, you should be familiar with the top VPN providers in 2020. I will do my best to present some of the best options, covering features such as performance, reliability, cost, and more. 
Below are some of the best VPN providers for the year 2020 and beyond. 
1. ExpressVPN
ExpressVPN is a highly regarded VPN software that consistently ranks among the top providers in its niche. It is always hard to settle for that #1 position, but we can safely assume that ExpressVPN is certainly among the top 3 and there are many reasons as to why.
Performance-wise, ExpressVPN is fantastic as it offers access to more than 3000 servers across 160 locations, all while providing top-notch speed. Apart from the great availability and speed, the software also includes some unique features such as DNS leak protection, kill switch, industrial level encryption, no logging policy, and more. 
While this impressive functionality may be confusing to new users, ExpressVPN also ensures some of the best customer support in the industry. The website is filled with tutorials and detailed guides that will help you to get everything up and running as quickly as possible. There's also 24/7 live chat support available, so feel free to ask for help if you get stuck. 
ExpressVPN is also popular for its compatibility, supporting multiple platforms and devices, and you can use it Mac, Windows, iOS, Android, and even devices like your game console. The service also supports multiple payment options, and you can choose to pay with bitcoin. You can purchase it today for as low as $8.32/month, with a 30-day money-back guarantee. Overall, ExpressVPN is an infallible choice when it comes to virtual private networks. 
2. Surfshark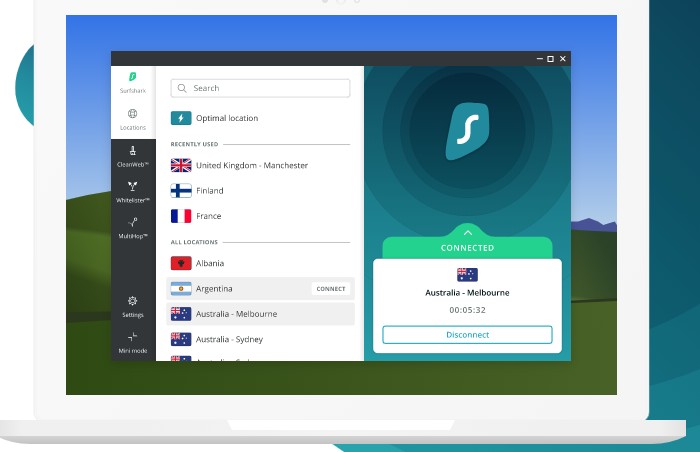 Surfshark is another fantastic VPN provider with many interesting things to offer. If you're looking for something that's more streamlined and less complicated, Surfshark is definitely the right choice. The service is powered by 1000+ servers across 60+ major locations, and it has some of the best features that a VPN can offer, plus a great no-logging policy. 
You can connect Surfshark VPN to all of your devices, meaning that your entire home network can stay protected. One account will be more than enough to cover all of your devices. There are also multiple payment options available so you can pick and choose the one that works for you. The customer support staff is there for you 24/7 and they will help you with the initial set up until everything works perfectly. 
The software downsides are also its strengths — Surfshark serves as a VPN service that covers all of the basics, minimizing the complexity of such systems. Surfshark offers a 30-day money-back guarantee but also a very interesting 24-month payment plan that costs only $1.99 per month, a total cost of less than $50.00 for 2 years of service. This plan does not offer a trial version, but you can always try the standard $12.00 per month plan.
3. NordVPN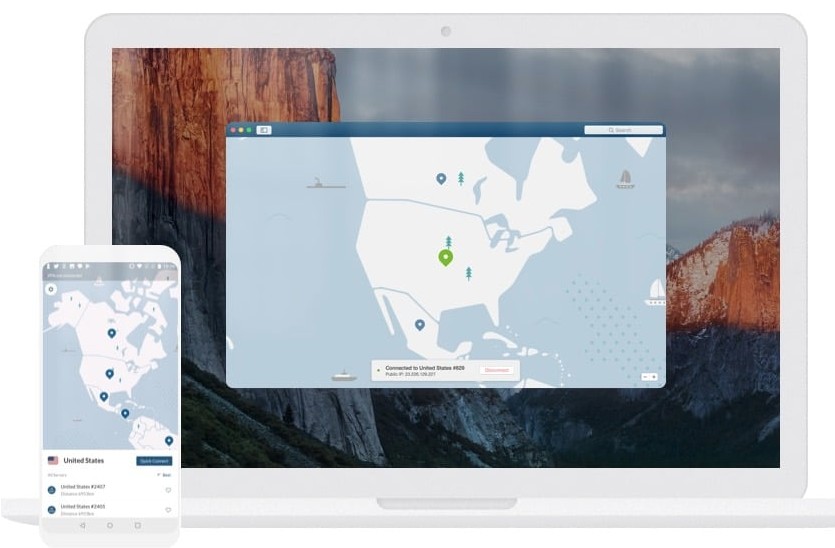 If you are looking for a solid VPN service with no gimmicks, NordVPN is definitely among the top options. In fact, NordVPN is one of the most recognized brands in the field, but a server breach back in 2018 set them back a few points. Still, NordVPN moved on and to this day continues to offer a product that packs a heavy punch. 
Supported by more than 6000 servers across 60 locations, NordVPN offers a powerful set of features, make your Android protected by VPN, strong in performance, reliability, availability, and support. Both the speed and unique features are there, making NordVPN a very solid option for new users. You get strong DNS leak protection, two kill switches, excellent connection speed, and 24/7 live chat support. 
NordVPN is a solid, modern VPN service that ensures adequate security. The monthly plans start at $12.00 per month but you can get a 75% discount on a 3-year plan at $3.49/month. There's also a 30-day money-back guarantee included. Overall, NordVPN is a solid product which is why it is so popular in its field. 
Time Will Tell
Advertising has a complete grip on the VPN industry, and only time can tell what will happen in the following decade. We are learning more and more about the dangers on the internet as time goes on and the demand for VPNs will continue to rise. 
What is your opinion on the VPN industry and the role it plays in advertising?