SketchBook and Clip studio paint is one the high-quality and features-rich software for digital art. Both digital art software provides their users with advanced drawing and painting features that improve as well as enhance users' digital drawing and painting skills.
However, user's often get confused between both these competitors to choose the better one, So which one is better than another one. We will have a detailed comparison of SketchBook vs Clip Studio Paint to find out which one performs better than the other one.
About Clip Studio Paint Vs SketchBook
SketchBook
: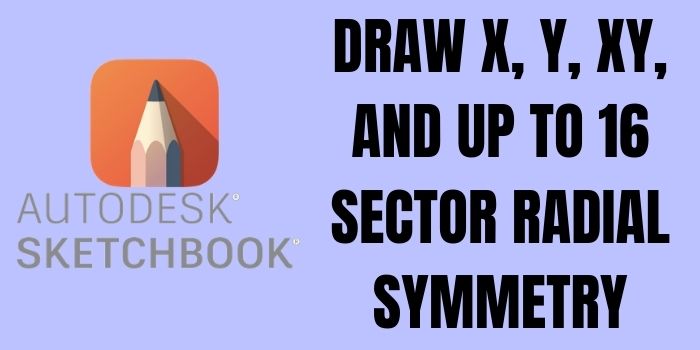 SketchBook is a graphic software intended for expressive drawing and concept drawing and painting. It was first developed by Alias System Corporation in 2009 and later it was acquired by Autodesk. SketchBook drawing and painting application let users sketch their idea quickly and create stunning illustrations. This digital drawing software supports Windows, macOS, Android, and iOS compatible devices.
---
Clip Studio Paint
Clip Studio Paint is one of the famous and widely used digital art software. It has a wide range of features for creating stunning art. It has two versions which are Clip studio paint Ex which helps users to create character art, concept art, and illustration, and the second is Clip Studio Paint Pro which enables users to create manga & comics, and animations. It is one of the software that is widely used by professional artists such as directors & producers, filmmakers, and comic artists. This digital art software for drawing and painting supports Chromebook, Windows, macOS, iOS, and Android compatible devices. The services of CSP is reasonable as compared to other via Clip Studio Paint Sale.
---
Both the digital graphic software are features rich and offer almost all features that you get to create a stunning piece of art. Let's have a head-to-head feature comparison of Clip Studio Paint vs Autodesk Sketchbook.
Features of SketchBook
SketchBook includes various useful and time-saving tools that let users create an eye-catching piece of art. It has a library with hundreds of sketches that you can browse and modify to use in your project. Another positive point of using SketchBook is that you can easily save and recall the sketches you want to work on them again. We have below outlined some of its major features and tools:
Interface

: The user interface that SketchBook provides is so intuitive and minimalistic that users can easily navigate to find the tool they want to use or apply while creating art.
Curved Ruler: Autodesk Sketchbook has features call curved rulers that let users draw curves easily and without compromising the quality. It has 2 rulers, a straight and curved one. They both can be moved, scaled, and rotated easily. You can even customize the ruler to draw a different curve in the same project.
Unlimited Brushes: SketchBook has a huge assortment of brushes as some are pressure-sensitive, some glow, some with textures, and many more. You even provided me with an eraser brush, markers, pens, and pencils. Along with it, this software lets you create or customize your own brush.
Layer Editor: The Layer editor features provide users with all the layers and layer tools. It allows users to customize the layer as per their preference. It has blending modes, layer transparency toggles, typical editing tools, and a default background layer that you can hide to create an alpha channel or set it overall background color of your image.
Symmetry Tools: Sketchbook offers many symmetry tools that you can find in the symmetry toolbar. You either use symmetry tools either before or during the drawing to show or hide the lines of symmetry. It allows you to draw X, Y, XY, and up to 16 sector radial symmetry for perfect symmetrical designs.
Flipbook Animation: For animation artists, it is a flipbook amination tool that lets users create and apply simple animations with up to four layers.
Features of Clip Studio Paint
Clip studio paint is one of the well-known and widely used by professional artists. That's why it has made a separate user base in the digital art industry. It provides us with some special effects that this software that given a distinctive edge over other similar software in the market. It also has features like extensive audio and video tools, effects, and transitions. This software keeps upgrading itself and has now become one of the industry-standard digital art software. Some of the major features are below outlined:
Interface: The interface is very neat and clean of Clip Studio Paint that comes with a great dark theme. It allows users to navigate around the interface to get access the toolbar. Most of the features are easy to use and you can easily choose and apply them to your project.
Customizable Brushes: Clip Studio ASSETS gives you 1000 new materials every month including hundreds of brushes. It allows you to customize any of the brushes to suit your drawing style.
Vector Lines: Unlike most similar products, Clip Studio Paint vector layers give you natural feels and customize them without any issue. This flexible vector is very helpful when you are drawing lines and figures
3D Models: While working on your project, you can import your own files or download pre-made 3D models such as buildings, characters, furniture, crowds, vehicles, and many other materials to add to your work.
Smooth Color Selection: Clip Studio paint offers four color palettes which are Color Sets, Approximate Color, Intermediate Color, and Color History. These color palettes let you smoothly select the color for your artwork. Also, it let you create your original sets or import swatches as color sets.
Smooth Cut Frame

: For creating or splitting frames for comics, you just have to simply drag a line across the page to split the frame. Also to edit complicated frame layouts, users just have to change the frame size and frame line thickness.

Export

: You can export your project in almost all types of video formats, such as PNG, BMP, JPEG, Targa, TIFF, and video formats such as MP4, GIF, etc. Also, this digital art application lets you directly post your project on famous social media platforms such as Facebook and Youtube.
---
Who Has Better Customer Support: SketchBook Vs Clip Studio Paint
If you talk about customer support SketchBook doesn't offer you many options. If you find any issue or trouble using this digital art software, you only get Email support from SketchBook. Along with Email support, it has a wide range of tutorial videos on the official website.
On the other side, Clip Studio Paint offers better customer support than SketchBook. You can connect with the experts through email and call to resolve your software-related issues. The other option of connecting the experts is Live chat support.
---
How Much They Cost? SketchBook vs Clip Studio Paint
Once you know about the features of the software, you must want to know how much they cost. Let's find out how much this two software for digital painting and drawing cost:
SketchBook offers two versions which are below outlined:
Autodesk SketchBook Individual Subscription: Starts from $29.99/Year

Autodesk SketchBook Enterprises Subscription: Starts from $85.00/Year
Similar to SketchBook, Clip Studio Paint also comes with two versions which are below outlined:
Clip Studio Paint Ex: Costs $219 One-time Payment

Clip Studio Paint Pro: Costs $49.99 One-time Payment
---
Final Verdict- Autodesk SketchBook Vs Clip Studio Paint
After having a detailed comparison of Clip Studio Paint vs Autodesk Sketchbook we came to a conclusion that Clip Studio Paint has more user-friendly and easy-to-use features than its competitor. However, SketchBook is no lesser than any best software for digital art.
Similar to Clip Studio Paint, Autodesk SketchBook is also widely used by many professional artists. If you are looking for professional and advanced art software then we would recommend you to choose Clip Studio Paint.
Related Articles: Best Drawing And Painting Software