If you are into the profession of video creating and editing then having reliable video editing software is an important need for you. In the market, hundreds of video editing software are available. you can buy the best suitable software for yourself. Magix Vegas and Adobe Premiere are two of the best video editing software and both the video editing software are great but you probably don't know which one is better. So we will show you a detailed comparison of Magix vegas vs Adobe premier to offer you a better understanding of both software. This comparison will help you to choose the best software.
About Magix Vegas And Adobe Premiere
Magix Vegas: Initially this video editing software package was developed by Sonic Foundry in 1999. Later in 2016, Sony announced that it has sold Vegas to Magix, a Berlin-based German software company. Now Vegas is known as Magix Vegas which offers a reliable tool to create and edit videos, audios, and web designing. Now it is known as Magix Vegas Pro and offers a reliable and split video editing solution.
---
Adobe Premiere: Adobe Premiere Pro is one of the best video editing software. It was launched in 1991 and developed by Adobe System. This software is still one of the leaders of the video editing software industry. It is used by worldwide users and considered one of the top choices in the video editing profession.
Overview: Magix Vegas Vs Adobe Premiere
| | | |
| --- | --- | --- |
| Features | Magix Vegas | Adobe Premiere |
| Support | Windows | Windows & MAC |
| Motion Tracking | NO | Yes |
| Payment Type | One time Payment | Monthly /Annual Subscription |
| Customer Support | Ticket System & FAQs | Call Support & Ticket System |
| Price | $299.00 | Annual Plan $20.99/Month |
Feature Comparison: Magix Vegas vs Adobe Premiere
Below we will have a quick comparison of features and other aspects of both the video editing software.
Magix Vegas Pro 2023 has a smooth and easy-to-use interface that has a separate window for timeline and preview. The asset catalog is displayed more in a thumbnail format. Most of the features on the interface are easy to navigate.
On the other side, Adobe Premiere provides you with a professional-looking yet simplified user interface that you can customize in various layouts. While combining multiple video footage, the assembly tab display elegantly shows you a timeline, preview, and asset library windows. An Effect tap that lets you apply everything from colour correction to transitions.[/wpsm_titlebox]
Magix Vegas Pro has almost all the features that let users edit and create a masterpiece. The timeline and text features are the features that let you use them with ease and professionally. However, the lack of motion tracking features might disappoint you. The new Video noise reduction feature lets you transform your unclear video into a cleaner and sharper video. A sophisticated colour gradient and Colour curves enable you to adjust the colour with a sensitive colour wheel and curves. It Also supports 4K video editing.
Adobe Premiere Pro is not just a simple video editing software but it provides you with some professional features and tools. It lets you move your video and images up and down, Also zoom in and zoom out. Also, you can easily crop or distort the video by using Adobe Premiere. The only issue we found in the Adobe premiere is that, unlike Magix Vegas, it doesn't support 4K video format editing.[/wpsm_titlebox]
If we see the tools of Magix Vegas Pro then we will find that it has multiple functions to customize the animation and applying masks. The crop tool lets you crop your image as well as video in just a few clicks and the colour grading has a wide range of colours to let you adjust the colour of your project. One could quickly get used to the tools as the tools are user-friendly and less complicated when you use them. Also, most of the tools are easily visible on the interface so you don't have to search them for long.
On the other side, Adobe Premiere Pro presents numerous tools for editing videos. With just a few clicks, you can push, pull and dice up the timeline. This heavy-duty video editing software can let users do their project professionally as some big Hollywood movies such as Deadpool and Gone Girl editing were done on this software. It also provides you with a Text tool that let you create the title for your Video. However, You will have to go through the graphic tab to modify the text look.[/wpsm_titlebox]
Magix Vegas Pro has one of the most intuitive effects features that is easy to use and one can easily master them after a few attempts. Within a few seconds, You can apply unique effects palettes, including such presentation templates.
Adobe Premiere Pro comes with a wide list of audio and video effects. These effects let you apply a simple colour effect to advanced camera filters with customized settings. It also provides you with several numbers effects that give you a movie-like feel once to apply them on video. Similarly, it also has a wide range of effects that you can use as per your preference.
Other Features: Adobe Premiere Vs Magix Vegas
We have made a table of other features of both video software. Have a look at the table to aware yourself:
Magix Vegas

Adobe Premiere

Automatic Crossfades

Velocity Envelopes

Customizable User interface

Instant Freeze frame

4K Support

Audio Editing

DVD and Blu-ray Disc Authoring

Timeline Clip events headers

Simultaneous Projects

Shared Project

VR Editing

VR Rotate Sphere

Transitions

Video tilting & Graphics

Motion tracking

Multiple Video Format
Support Comparison Of Magix Vegas Pro And Adobe Premiere
Magix Vegas Pro only gives you Ticket System & FAQs to provide customer support to users.
On the other side, Adobe Premiere Pro offers call support and a ticket system to provide technical support to their customers.
Pricing comparison of Magix Vegas and Adobe Premiere
Magix Vegas has three versions available at different prices and offers different features. All the versions can be purchased for a lifetime period after paying a one-time payment. Below we have outlined all three versions and their price for your reference:
Vegas Pro Edit: $299.00

Vegar Pro: $399.00

Vegas Pro Suite: $499.00
On the other hand, Adobe Premiere Pro has only one version, and to get this video editing software you have to pay $20.99 per month.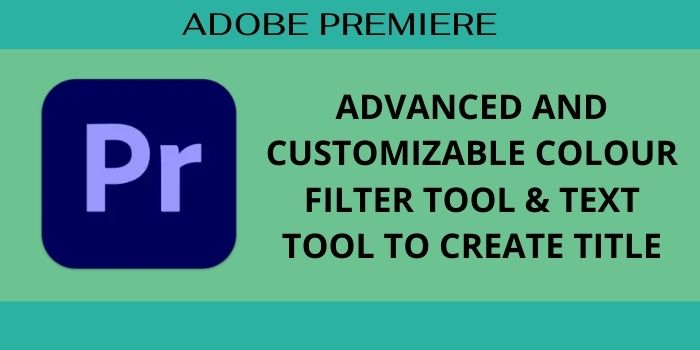 FAQs: Magix Vegas Vs Adobe Premiere
Is there a free version of Adobe Premiere?
There is no free version of Adobe pro, However, you can use the 30-days free trial of this video editing software. So if you are willing to buy this product, we recommend you to give it a try for its 30-days free trial.
Is Vegas a good editor?
In our opinion, Magix Vegas Pro is a good video editing application. It is one of the best software for beginners as well as professionals. It doesn't take much space on your PC and runs smoothly on the PC having low specifications.
Why is Adobe Premiere Pro so expensive?
Adobe Premiere is one of the most used video editing software around the world. Despite offering some advanced features it is quite affordable to purchase. You just have to pay $20.99 per month.
What is the difference between Vegas Pro and Vegas edit?
Vegas edit is the basic version of Magix vegas that comes with the basic features and Vegas Edit is a bit advanced version that comes with the advanced features. Being the basic version Vegas Edit is also cheaper than Vegas Pro. Vegas Edit costs $299.99 and Magix Vegar pro costs $399.00.
Should I switch from Vegas to premiere?
Both the software have their own advantages. If you are a beginner and use Magix Vegas then you don't need to switch to Premiere coz premiere offers professional features. Adobe Premiere has advanced features that beginners may find hard to use due to a lack of experience.
Final Conclusion: Magix Vegas Vs Adobe Premiere
Both the software are one of best software at their places. After seeing all the aspects in this Magix Vegas vs Adobe Premiere, we found that Adobe premiere is best for professionals, moviemakers where Magix vegas are good for both professionals to beginners. If we see in terms of features then Magix Vegas has more features than Adobe premiere. Both the software provides unique features and services so you can choose any according to your work.