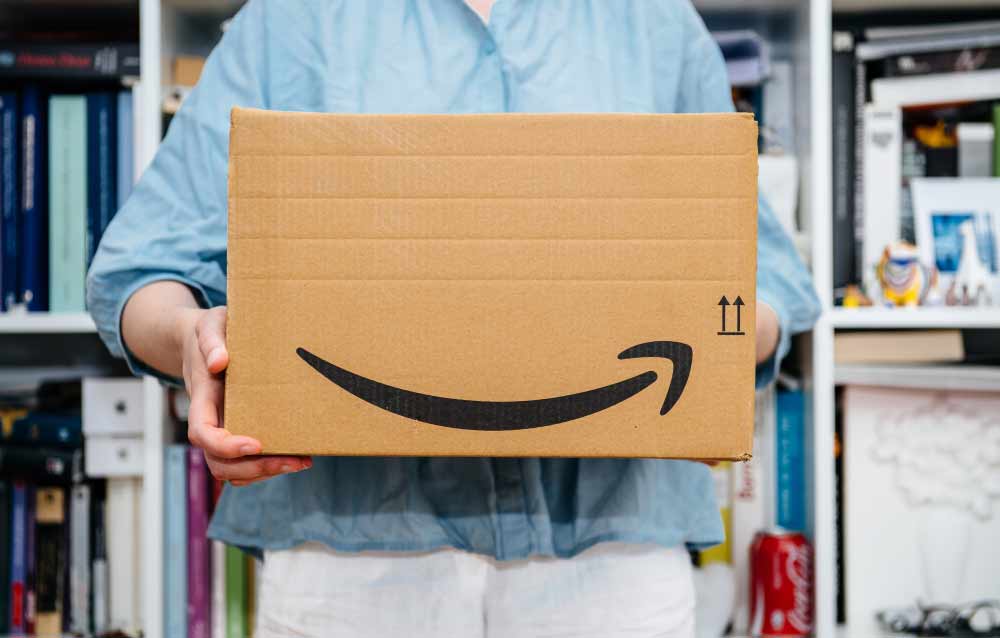 Amazon is a lucrative and quite flexible market to sell your goods and services. You can make millions of dollars per annum if you have something valuable to sell. And, mainly if you have got all that it takes to sell your stuff through Amazon. It is a platform that offers e-commerce solutions and online selling challenges at the same time. You cannot sell much of your products if you fail to adjust your product listings. You may require doing SEO, something you might never really require doing while selling in the traditional marketplace. Similarly, you will require managing your product listings and PPC campaigns according to the famous and negative keywords. You cannot just succeed in your Amazon pursuit if you do not bother to adjust accordingly. You can consult an Amazon marketing agency for a proper solution for every single factor that is necessary to adjust on Amazon.
You can sell your goods across the global village and can even ship your stuff using this wonderful platform. It will offer to ship on your behalf using fulfillment by Amazon but it will also let you ship your goods through your channels. The FBM is also a good option when it comes to slow or big bulk selling. Here is how you can figure out your Amazon business to sell and ship your goods across the globe.
How to Sell on Amazon?
You can sell by opening the account and establishing your product listings. The next thing is deciding on the kind of fulfillment method and you can simply choose between FBA and FBM. Just visit the website to know more about how to sell on Amazon. The rest of the process is described below for your consideration.
i. Select your Marketplace
It is the first thing to perform when you are looking to sell on the platform. You can select your marketplace from more than 18 markets. You can select any market in the United Kingdom, Spain, and Turkey, Australia, or even Canada. But it is strongly recommended that you should sell to the United States market if you are living inside the US. Similarly, a seller should select EU as the destiny if he/she is living anywhere in or around European Union. Since the US is the largest marketplace as compared to other markets. Therefore a lot of sellers are used to select it as the target market.
ii. Select your business model
The next vital thing to do for you is defining the business model and operations of your business. You need to budget, invest and promote your business following the business model you are going to select at his step. You can select the model from the list of famous models like private label, wholesale, reselling, dropshipping and, handmade. It is always good to select a business model and a product before you start doing anything on the platform. A low in competition and high in demand product should be the first choice of a business entity.
iii. Select the fulfillment method
FBA and FBM are the two options that a seller can use to ship its products. One can fulfill one's orders only by selecting a related fulfillment method. Amazon offers FBA i.e. fulfillment by Amazon and fulfillment by the merchant. FBA will cost fees but you may never really require worrying about the buy box and customer queries as Amazon will handle it all. But all you need to worry about is the cost of goods sold. It is likely to rise if your products are selling slowly or larger. This is when you can try FBM as the fulfillment method. You can try both together by blending product listings for different fulfillment methods.
iv. Create your seller account and start rocking
Create your seller account now to start selling your products through the platform. You would not be able to sell anything until you register as a seller. Over 2.4 million sellers are already making money on the platform while others are looking to set a seller account on the platform. All you need to do is creating product listings after opening the account to start selling your products.
v. Fulfill your orders and reap the revenues
Amazon has a range of warehouses and delivery channels if you choose FBA. But in the case of FBM, you need to select shipment service providers to ship your goods across different continents.
The Pros and Cons of Using FBM
Pros:
You can cut undue costs and can take or shed inventory as per the need of the hour when you are using the FBM method of fulfillment. It provides you more control over the flow of inventory and its storage. You can avoid all of the under inventory management costs by comprehensively managing your channel. You gain entire control over customer relationship management and can manage to get a good seller ranking as well.
Cons:
You are likely to miss the buy box offer while Amazon is very likely to consider less of your products in the organic search results. You may require spending some additional bucks in running PPC campaigns for your products to remain in the limelight.
When should I use FBA and when it is good to use FBM?
As describe above FBA and FBM has respective benefits and cons. You can still use them alternatively or together to reap the benefits of both programs. It is good to use FBA at the start as it will keep your product in the organic search results. While you will have the opportunity to win the buy box for your product. But it is also useful for the sellers that are selling at a rapid rate. Similarly, FBM is good if you are selling heavy items or your items are selling slowly. You can gain more control over your inventory and shipment when you are using FBM. You can also adjust to earning good stars as a seller as well. You can try both at the same time by seeing the selling frequency and size of your product.