Do you want to make your eCommerce store more advance? OpenCart is the solution that included many features. But to get this, You need web hosting and a good internet connection. You might know Hostinger is the name of a company that provides web hosting services. when you start using the Hostinger web hosting so manage eCommerce website you can use OpenCart application. You will walk to here to know how to install OpenCart in Hostinger. Opencart can be install manually, direct from its official website, using cPanel, or via other applications such as Softaculous.
What is an OpenCart?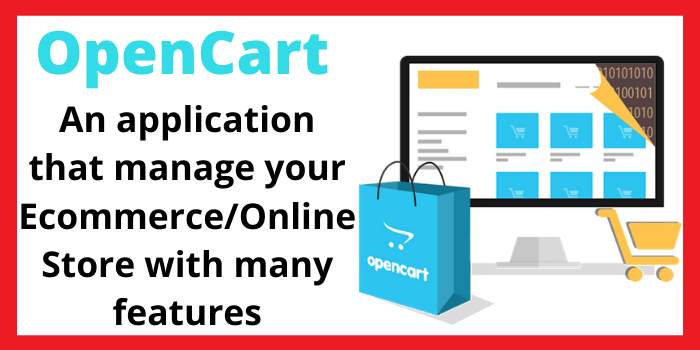 OpenCart is an application by installing it you can create, customize, scale, run your eCommerce platform very easily. Your online business will become creative because it includes numerous features that the creator can add using the dashboard. It is better if you already know the coding language. A user will need to manage the setting, adding products, description, price, rating & more by the dashboard of OpenCart. OpenCart installation requires some steps to get using for setting up your online store.
Suggested Read… Who Owns Hostinger?
Explore Hostinger WebMail With Login Ways
Features of OpenCart Software
Different types of unlimited categories
Add products rating
Multiple shipping way
Over 20 gateway of payment
It is an open-source eCommerce solution
Manage multiple stores with different themes
Manage online store efficiently
Multiple languages and multiple currencies
It can be easier to develop if you know PHP & MySQL
Ready to use the template design
Free templates also available in OpenCart app
Product's weight, type, image resizing
It is user-friendly as easy to use the OpenCart dashboard
Product review, PCI-complaints
You can add a discount & deals
Two options available to welcome the customer as Guest and registered user
Read… Website Builder to Use with Hostinger
What does require to install an OpenCart in a hosting account?
You will require a hosting service & website at which you want to work
A good internet connection
Different ways to install OpenCart
Install by Softaculous-App-Installer
Download manually from its official website of OpenCart
How to download OpenCart in Hostinger manually?
Step – 1 visit to OpenCart's official website & click on "Download".
Step – 2 Extract the downloaded file & upload it in your hosting account.
Step – 3 You can use an FTP account to upload it.
Step – 4 Go to your hosting cPanel interface.
Step – 5 Go to the database section & click on MySQL Databases.
Step – 6 Create a new database & enter your favorite name.
Step – 7 Add new MySQL user by input your username & password.
Step – 8 Click on "Add" in the Add User to Database.
Step – 9 open the uploaded installation file & enter the URL in your browser.
Step – 10 Make sure all the database details have been entered & then click on "Continue".
Step – 11 After completing your all database details, and the installation page will open to you as shown below in the picture.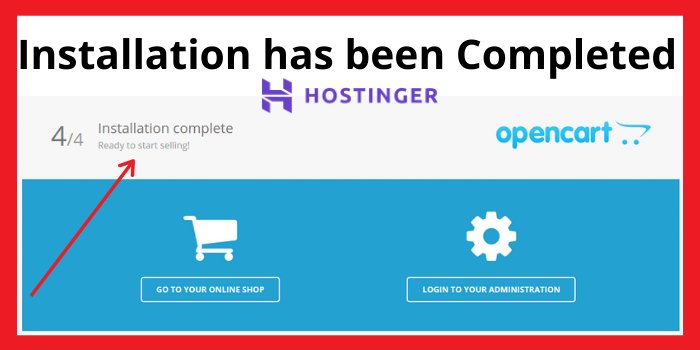 Step – 12 Open the directory file of OpenCart & delete the install sub-folder from them. Now, you are ready to develop your online store with OpenCart Hostinger.
How to Install OpenCart via Softaculous App Installer?
This is another way to install the OpenCart in your Hostinger hosting account. First log-in your cPanel account of Hostinger web hosting & find the "software" section. In the software section, you will see the Softaculous App Installer & click on it. When you click on the Softaculous app installer an installation window will open & you will find a search box. Type OpenCart in the search bar on this window & when you find OpenCart click on it.
When you will click on OpenCart a page opens as shown in the image to install the OpenCart software.
After it has been installing, you need to do software setup, setting of the store, create  & manage the admin account, and advanced options. To set up the software choose the version of the app & URL extension you want to add. Choose the domain name that you want to add to your OpenCart.
Next,  do manage the store setting as shown below:-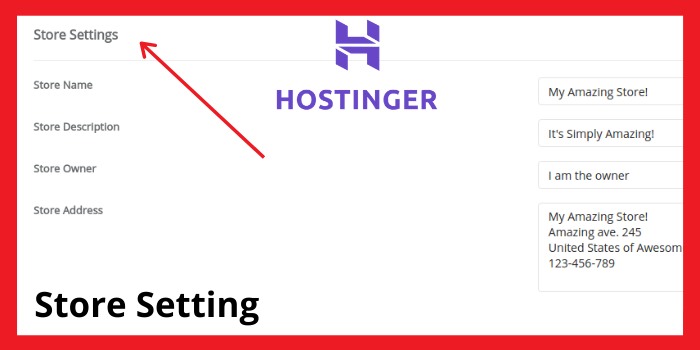 Store Setting includes the name of the store, description, owner, and address. These setting you can change later also, not mandatory for doing the installation process.
The third one is your Admin Account you'll require to fill first & last name, E-mail, username & password. Your first and last will not be displayed publicly & choose the strong password for your Admin account.
The last option would be ask to you is an Advanced Options and this is optional to you.  But if you want to make a change so you can do that.
Now, your installation process has been done with a pop-up message that will come to show you it is installed successfully.
Conclusion
As you might know, Hostinger is one of the best hosting providers. It has included different web hosting plans and other services as well. You have known two ways how to install OpenCart in Hostinger. But you will require a web hosting plan to install it. Choose the best hosting plan for your eCommerce site & also see the Hostinger Promo Code get a discount on it. There are many plans, domain names, SSL certificate services that Hostinger has offered. Install OpenCart using cPanel or by Softaculous app installer.