Who doesn't like indulging in a smart, easy, comfortable and convenient buy through the internet? With the widespread use of e-commerce for making the purchase decisions, the demeanour of e-commerce marketing is on the rise. More and more customers are using the internet for satisfying their needs. This is when there are millions of online shops offering you a wide range of products and services to the customers that too at competitive prices. Consumers have started understanding the importance of these e-retailer shops and that has been replacing the traditional shopping expedition of people.
That is where e-commerce marketing automation comes into play, especially since it helps you to streamline the marketing distribution channels. The machines can take charge of the menial jobs, hence aiding in saving a lot of time and sanity. This also helps you to focus your energy to something more productive and useful for your brand rather on wasting time on simple tasks. The e-commerce marketing automation bots might aid in solving a lot of worries but when they are used excessively, they can do more harm than good and in turn, you could lose your precious customers one after the other. That is why it is important that you know them in the right manner. Let's check it out more about it.
Understanding The Basics Of E-Commerce Marketing Automation
In a simple definition, eCommerce marketing automation is used to automate the workflow of your e-commerce business. This process not only improves the accuracy of your business processes but if you have to run the same thing again and again, then these bots might help in saving a lot of time and resources.
In business, time is money and so you need to devise ways of saving as much of your time and energy and focusing it on important areas. If you lack effective time management during the early days of the business then this might result in a grave situation for your business. These bots can execute important actions automatically while you focus on devising some new sources of revenue.
Why Does Your Business Need Automated Ecommerce Marketing?
Letting your brand speak for the values you hold that too on a digital platform is not that easy a task. Almost all the brands in the world have understood the power of the internet and have digitalized their services through effective e-commerce development services. However, effective e-commerce marketing is what makes you use the digital medium of business in the right manner. Without effective management of e-commerce pool that visits your website every day, you will not be able to turn them into loyal customers. That is why you need effective e-commerce marketing for your brand.
Ecommerce marketing helps your brand to use the various digital channels for the promotion and advertisement of the product or service. The automation of e-commerce marketing makes your business enjoy a lot of benefits to it. This includes:
It helps in saving a lot of time: through automation marketing, you can use a variety of apps and other automation tools for doing all the repetitive tasks while you incline your attention towards the other aspects for the growth of the e-commerce business. These eCommerce automation tools help in saving a lot of your time and even decreases the manual workload. You can also optimize your email marketing campaigns through these tools.
You can manage a large audience effectively: the managing of the variety of audiences become easy with the automation tools that look after your content marketing distribution channels like social media and email marketing. This will help you to reach the right type of customer pool that too at the right time. The adoption of the multichannel strategy helps in making you focus on other things in your business while this is being taken care of.
It improves the customer experience: with the help of email marketing, you can send customers emails depending on the type of e-commerce activity they indulge in. it improves the personalized customer experience as they will be getting emails depending on the behavioural pattern of the e-commerce website. This type of experience satisfies the customers and helps your business to generate more revenue.
It increases the leads conversion ratio of your website: for any business, the most important thing is to convert the ample number of visitors into potential customers. this is the prospect of every e-commerce business increasing the leads conversion ratio. An effective automation marketing tactic for your e-commerce website, you can approach more leads and connect better with them. this in the future will improve the conversion ratio of the customers as well.
Tracking and analytics: you can effectively track and report all the steps of your marketing campaign with an effective automated e-commerce marketing strategy. With this, you can also find out if the campaign is doing great or if it needs some changes.
It helps your business in saving a lot of money: you do not have to divide the resources you have for tasks that can be easily managed by the automated e-commerce marketing bot. instead, you can spend your funds on employees that can help in growing your business further.
How To Know What To Automate And What To Not
Now, remember one thing, the automation that you apply should be beneficial for your business. Emails are automated because it helps in saving a lot of time and resources and makes you indulge with potential customers as well. Now you need to see where do you need to apply automation and where it is not required. Always remember the two rules of automation, first, you have to involve a discussion before you start using automated software and second is that always review the changes even when you have applied them.
Where Do You Need Automation?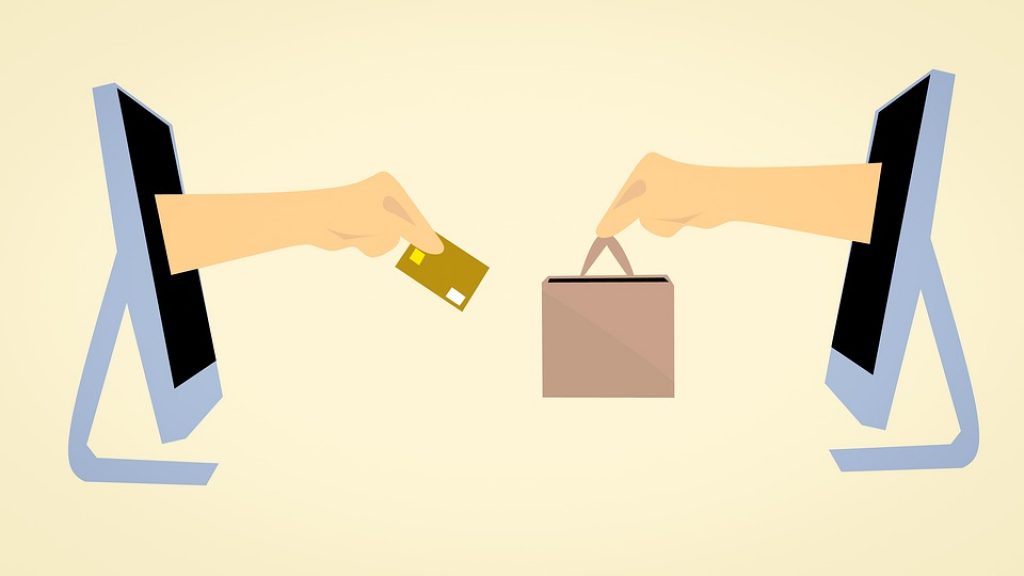 There are some areas where the automation works wonders for your business. These include:
Carts abandonment: it is common for people to select a few pieces for automation but abandon them at the time of payment. Start with a one-liner message for such issues.
Social media: you can use the automation tools for social posts as if someone is talking to them from your support team.
Dynamic pricing: this will automatically adjust the prices at the time of checkout or selection based on the variety of things that are ordered.
Loyalty coupons: every customer like being rewarded with discounts or coupons for their loyalty.
Refunds: automation tools work great for the return and refund process. This is great since the machine automation can already start working before any human involvement.
Emails: you need to use this automation tool effectively since every business is indulging in automated replies to emails to their visitors or their customers. You can always overwhelm your audience with such emails.
Conclusion –
What you need to understand here is that if your apps or bots are not helping you or your customers, then they are doing enough harm to your business. For example, if you send out a lot of emails to the customers, they might get annoyed and unsubscribe from your brand. Reviewing your business for correct information and working with automated marketing tools is very important.
Author Bio:
Ronak Meghani is a serial entrepreneur and who has worked with small-medium-large companies. He is having an 8+ Years of expertise and closely working with eCommerce ventures since 2009. He is a Co-Founder of Magneto IT Solutions, a well known Magento Web Development Company in the USA, India, and Bahrain. He's enthusiastic about fitness, start-ups, entrepreneurship, and all things marketing.