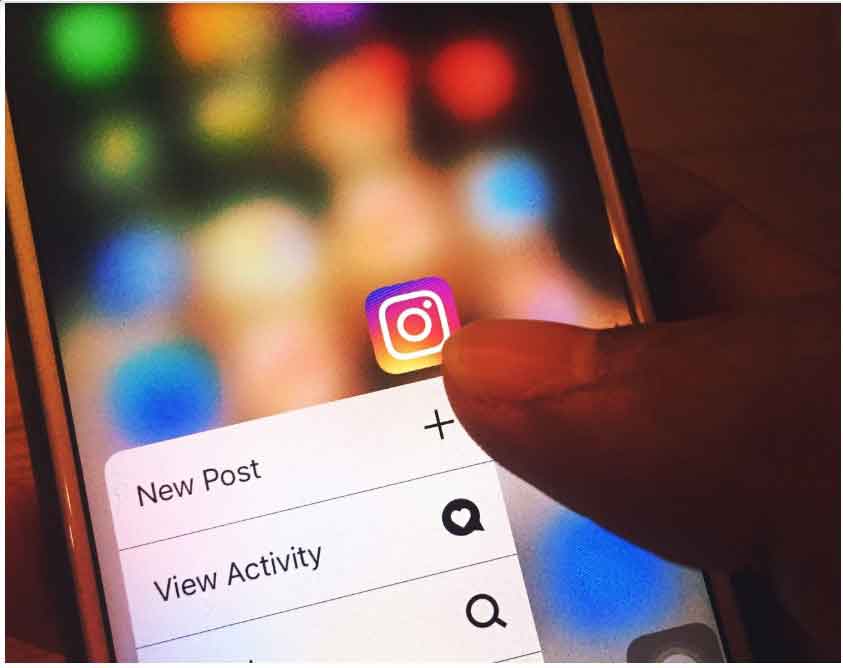 The social media platform Instagram officially attained 1 billion monthly users in the year 2018. Since then, it has become a prime hub for social media, especially for video marketing.
The application announced that it now has over 500 million daily users who share more than 100 photos and videos per day.
However, the one feature that makes Instagram distinct from other social media platform isn't the post or the traffic; it's the live video sharing feature. Instagram offers a very smooth, flexible, and easy-to-use live video Editing Software feature.
This feature was previously available in Snapchat, Facebook, and a few other applications. But none of them matched the advantages Instagram live offers. Unlike other apps, Instagram offers sticker, live filters, and even allow multiple people videos.
However, how do you start a live video, and how is it beneficial for a business? Let's have a look:
Getting Started With Live Videos
Instagram has kept its live feature very simple and straightforward to access. Here's how you can start a live stream.
  Open Instagram and click the camera icon on the top left corner. The figure usually sits right above your avatar. You can also click the 'My Story' icon for opening the camera tab.
  Once in the camera tab see at the bottom of the screen for the camera option. There will be several options like normal, Boomerang, Rewind, Hand-free, and more. Navigate through these and find the 'live' option (usually on the left side of the "Normal")
  In the live tab, click the 'Start Live Video' button, and you are good to go.
Once you in the live tab, you can add friends, share comments, and even share the video through inbox messages.
There is no overall restriction for the live features. However, you might need a little effort for the video themes. The video theme has to look identical to the social media template of your account. Like, if you provide mugs, then the live video should include at least one of them.
Utilizing Live Videos for Business
Live videos are highly interactive marketing methods. Here's a list of things that it can do for your business marketing:
Cover An event 
Instagram marketing doesn't focus on direct promotions but works on building relations and trust. This trust is necessary to ensure long-term business and word of mouth marketing. You have to let the followers enter into your life.
The best way to attain this personalization is to share your life experiences with them. So, if your office members are going for a tour, party, or an important event, make sure to share it on Instagram.
Share Behind the Scenes
The teasers and other marketing videos that you create are appealing, humorous, and engaging. However, they lack a certain touch of personalization and hard work. The viewers may find them attractive, but they may not feel the connection. This is the scenario where behind-the-scenes video comes to play.
These videos let the users know about the hard work your team has put into the video and make them feel valued.
On the business side, behind the scene video work as a promotion for creating curiosity amongst the followers. The more curious they become, the more are they like and share your post. So, make it a point to share live behind the scenes videos.
Interact With Consumers
Most of the marketing methods may it be blog posting, network marketing, affiliate marketing, or any other, will involve indirect communication. It means that you share your content on a platform; the user will log in and then reply to it. There is no face to face or real-time interaction.
However, live videos are free from this problem. The video icon will be displayed right at the top of the social media, and Instagram will even send a notification for it.  The viewers can share views, ask something, or comment on your video, and you can reply to them at the same time. There is no latency in this case.
Q&A Sessions
The Instagram videos allow your audience to comment and share their views in real-time; you can use this feature to leverage. It can help you to answer some of their queries about your products, services, company culture, team and more.
Instagram has also provided an 'Add a friend's feature to make the live video more interactive. You can add some viewers into the video and conduct a face to face interview or Q&A session with them.
Explain Product And Services
If you are starting a new product and services, you need a source to explain it. The live video comes really handy for these works. It lets you share your ideas, experiences, and even demonstrate the working of the product in real-time.
You can also introduce the team behind the product and let them tell about it. It will form a more informative environment, and the users won't have to struggles with website, WebPages, or long blogs for it.
For Influencer Marketing
Influencers are the instant traffic attractors of social media. They have a lot of social media followers who are ready to follow any account their ideal recommends. So, you will probably use them at some stage for promoting your product.
Live videos are just another way to enhance this social media influencer promotion. In fact, it's one of the best influencer marketing tools that you can employ for gaining visibility on Instagram.
You can announce a takeover, start a live video, and then add your influence to the video. The video will attract all the followers on the guest account towards your account and teach them about your services. Done correctly, this influencer based live video will help you to gain a lot of potential consumers.
Share Teasers
Live Instagram videos are perfect for promoting upcoming events and products. It lets you share a slight view of the new product and share some talk about it. The real-time conversation will amp up the consumer interest in the product and create a buzz about it.
In case you are going to launch the product, start a live video before the launch event and share your feeling, expectation, and other things related to the product. It will present an emotional view and encourage followers to consider your product.
Run a Giveaway or sale
Discount codes and giveaways are the best way to generate leads on Instagram or any other social media platform. If you integrate this offer system with the Instagram live videos, you can achieve very high engagement rates.
So, create a code, set a time frame, and go live with it. In the video you can talk about the discount codes, what type of discount or offer it will offer, and how it's beneficial for the consumers. You can also state the rules and conditions for the offers.
As a result, your followers will have clarity about the benefits, which will ensure more click through rates for you.
Conclusion
Instagram has grown from interaction software to an excellent social media marketing platform in the last few years. It is offering very advanced features and has exclusive options for the latest marketing trends like video marketing.
Its live video feature has taken this application's consumer attraction and promotion levels to an extreme level.
So, whether you are a  settled business or a start-up, Instagram Live is something that can surely benefit your brands. You should definitely prefer to use it.